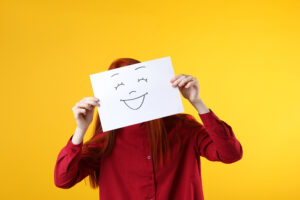 If you have more than one concern with your smile, such as damaged or decayed teeth, tooth loss, or even misalignment, then you need more than a single treatment. With a full mouth rehabilitation, we can combine multiple procedures to transform and rebuild your smile. In today's blog, your Leawood, KS, dentist talks about full mouth rehabilitation.
Planning Your Treatment
First, we start your full mouth rehabilitation by examining your smile. We want to understand the factors behind your oral health issues, and also talk to you about your own hopes and goals for your smile. With digital x-rays, we can obtain detailed images using a fraction of the radiation, so we can plan the procedure in detail. Every smile is unique, which is why every full mouth rehabilitation consists of a personalized treatment plan, one tailored specifically for your smile.
Anesthesia and Sedation
Often, a full mouth rehabilitation will involve more complex treatments and a combination of them at that, so we want to make sure you're comfortable and relaxed throughout the procedure, so you have a positive experience in the office. We will use a local anesthetic to numb the areas being treated. But we also have dental sedation to help you enter a relaxed and calm state, with little to no memory of the procedure afterward. We have three options, nitrous oxide, oral sedation, and IV sedation. The one we will choose will be based on your age, weight, medical history, and anxiety levels, as well as the complexity of the treatments you're receiving. If you're receiving minor restorations, we may recommend nitrous oxide. If you're having teeth extracted and dental implants placed, then we could recommend oral or IV. Don't let your anxiety stand between you and the smile you deserve, talk to our team about possible treatment options.
Cosmetic Treatments
We want you to feel proud of your smile, and never hesitate to show off your teeth to the world. With cosmetic dentistry, we can use your full mouth rehabilitation to improve the esthetics of your teeth and even your gums. With professional teeth whitening, we remove stains and brighten teeth by up to eight shades, with results that last longer than traditional options. Bonding and contouring can address damage and improve beauty in only one visit. Porcelain veneers alone can offer a full mouth makeover, covering the front and sides of your teeth. We could discuss gum contouring if you have too much gum on display, or clear aligners to correct your misalignment.
Restorative Dentistry
If you have tooth decay or infection, or cracked or chipped teeth, we can offer restorative treatments to address the oral health issues and offer a lifelike appearance too! With fillings, we treat tooth decay in one visit, and our custom crowns can address dental damage or advanced decay. Root canal therapy treats infections and to prevent tooth loss too. These restorations are custom-made for your smile, ensuring your bite is balanced and healthy, and that the results look natural and blend with the rest of your smile.
Prosthetic Dentistry
What about tooth loss? Missing teeth can lead to misalignment, poor bite balance, and a higher risk of TMJ disorder and bruxism. Not to mention issues eating your favorite foods, or even speaking clearly. But we can address minor and severe cases of tooth loss with prosthetic dentistry. As part of your full mouth rehabilitation, our team can address minor tooth loss with dental bridges or individual dental implants. We can also secure implant-supported dental bridges and dentures, so you have a prosthetic that can last for decades instead of only 10 years. Implants look and function like natural teeth, and can address complex cases of tooth loss too.
Protecting Your New Smile
Our team can discuss improvements to your oral hygiene routine, so you can help protect your newly restored smiles from issues like tooth decay and gum disease. We can keep an eye on your smile with checkups and cleanings too, keeping your end smile strong and healthy. We want you to enjoy optimal oral health for years to come, and daily brushing and flying, a healthy diet, and routine checkups and cleanings can make that possible.
If you have any questions about our full mouth rehabilitations, or if you're ready to start your full mouth makeover, then contact our team today to learn more.
Talk To Your Leawood, KS Dentist About A Full Mouth Makeover
Contact Dreem Dentistry in Leawood, KS by calling 913-681-5500 to learn more about our smile makeovers! We're ready to help rebuild your smile and offer a full mouth rehabilitation.