Preventive Exams and Dental Cleanings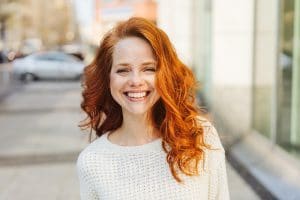 Checkups and cleanings are the most common form of dental treatment, and everyone should attend one at least twice a year, even when their smiles are in optimal health. That's because your oral health is dynamic. Sticking to a strict schedule of professional care will help you protect your smile from the daily threats of plaque and tartar, as well as any other issues that may develop. If you skip an appointment, then you can significantly increase your risk of developing an oral health concern and requiring more extensive treatment to address it.
What's a checkup and cleaning?
A checkup and cleaning is a two-part appointment that involves thoroughly cleaning the surfaces of your teeth and gum line and inspecting your oral tissues for signs of trouble. The cleaning portion involves using professional equipment to gently but thoroughly remove all the oral bacteria buildup (plaque and tartar) that could lead to things like tooth decay, gum disease, and more. Your exam will include a comprehensive inspection of your teeth, gums, and oral tissues to determine if any trouble has already developed and needs further attention. During every visit, we'll also perform a comprehensive oral cancer screening to check for lesions, bumps, ulcers, and other tissue abnormalities that could indicate a cause for concern.
How often should you schedule a visit?
There are many reasons why you should stick to a consistent schedule of checkups and cleanings to keep your smile healthy. For one, oral bacteria form plaque on a daily basis, and every spot you miss during your hygiene routine can quickly calcify (harden) into tartar. Only professional cleaning can remove tartar, and your risks of developing a concern grow higher every day it remains. In addition, problems like oral cancer can develop long before you're able to notice them on your own. Regular oral health inspections by your dentist and dental team will increase your chances of spotting such concerns as early as possible, which also increases your chances of successfully treating them.
Schedule a checkup and cleaning with us
To keep your smile healthy, you should attend a dental checkup and cleaning at least once every six months. To schedule a consultation with us, call Dreem Dentistry in Leawood, KS, today at 913-681-5500. We also serve patients who live in Overland Park, South KC, South OP, Martin City, MO, and all surrounding communities.