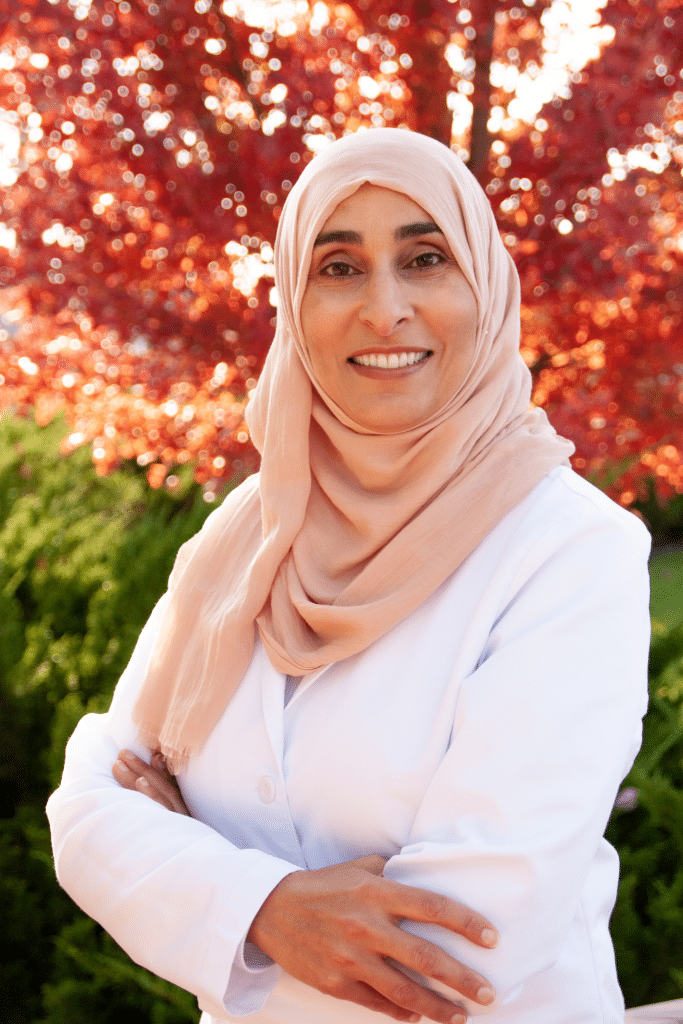 Reem Haj-Ali, DDS, MS
Using her extensive experience in providing the highest quality of dental care in a gentle and compassionate manner is Dr. Reem Haj-Ali's top priority. She is committed to providing the best dental experience for each and every patient she treats.
Dr. Haj-Ali is a prosthodontist and a former Associate Professor at UMKC and UOS Schools of Dentistry. She earned her Doctor of Dental Surgery degrees from the University of Jordan and UMKC Schools of Dentistry. In 2002, she completed a residency in prosthodontics at UMKC School of Dentistry and a Master of Science degree in Oral Biology.
As a specialist in the field of prosthodontics, Dr. Haj-Ali offers the full spectrum of capabilities that come with her post-doctoral residency training.
Prosthodontic treatments range from a single tooth restoration to complete oral rehabilitation. In fact, many of Dr. Haj-Ali's patients are referred by their general dentists with cases that require the extensive, specialized treatment only a prosthodontist can provide. Other treatments include:
Esthetics/cosmetic dentistry
Dental implants
Complete oral rehabilitation
Tooth restoration and replacement
Fabrication of crowns, bridges, veneers and inlays
Complete and partial dentures
Dr. Haj-Ali has several publications, and has presented at national and international dental meetings.
A proud mother of five, Dr. Haj-Ali enjoys spending time with her family. She comes from a family of animal lovers; cats, hamsters, horses or chickens… you name it! She also enjoys outdoor activities, including skiing and jet skiing.