Cosmetic Dentistry Treatments and Services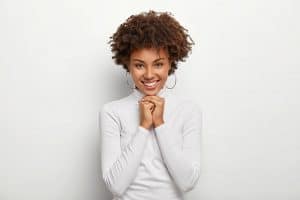 The appearance of your smile plays a big role in your life. It's the centerpiece of your face, and if you aren't happy with its appearance, then your smile can have a significantly negative impact on your overall confidence. Cosmetic dentistry involves several treatments and services designed to help you optimize your smile's appearance and regain the confidence that you deserve to have in it. If your teeth are stained, then whitening them may be more convenient than you realize. If they're chipped, cracked, or worn, then cosmetic treatment may help improve them without the need for more extensive restorative treatment. Whatever concerns you have with your smile's appearance, we can customize a minimally invasive plan to help you create the smile you want. To learn about the different cosmetic treatments and services we offer, read more by clicking one of the links below:
Schedule a cosmetic dentistry consultation with us
Custom-designed cosmetic dentistry can help you enjoy the beautiful smile you deserve, often with more minimally invasive treatment than you expect. To schedule a consultation with us, call Dreem Dentistry in Leawood, KS, today at 913-681-5500. We also serve patients who live in Overland Park, South KC, South OP, Martin City, MO, and all surrounding communities.