Dental Bridges to Treat Minor Tooth Loss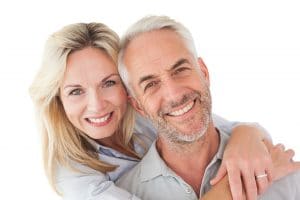 Patients who experience severe tooth loss often start with a single lost tooth. If they don't replace it soon enough, the effects of tooth loss can significantly increase their risks of losing more over time. A dental bridge is a custom prosthodontic solution designed to replace a lost tooth with a highly lifelike pontic (replacement tooth). The pontic fills the gap in your smile and closely mimics the healthy, natural version of the tooth you lost, making it nearly indistinguishable from the rest of your smile.
What is a dental bridge?
A dental bridge is called such because of the way it bridges the gap left in your smile after losing a tooth. The pontic that replaces the tooth is supported by one or a pair of dental crowns, which are bonded to the healthy teeth closest to the empty space in your smile. Both the pontic and supportive crowns are often crafted from realistic, customized dental porcelain that's tinted and layered to replicate the appearance of your healthy, natural teeth. In some cases, a bridge may be designed with multiple pontics to replace several lost teeth that are adjacent to each other.
Can it rest on dental implants?
Dental bridges have long been an important part of prosthodontic dentistry, and today, they offer more lifelike results than ever. For many patients, that also includes the addition of one or more dental implant posts to support their replacement teeth without the need to utilize healthy teeth as abutments. Implant posts are inserted into the jawbone, which fuses to their posts' surfaces, and can be utilized to support a dental crown or multi-pontic bridge, depending on how many teeth you've lost.
Schedule a visit to learn if a bridge is right for you
If you've lost one or a couple of adjacent teeth, then a fixed dental bridge could provide a durable and highly lifelike replacement for them. To schedule a consultation with us, call Dreem Dentistry in Leawood, KS, today at 913-681-5500. We also serve patients who live in Overland Park, South KC, South OP, Martin City, MO, and all surrounding communities.