Children's Dental Treatments and Services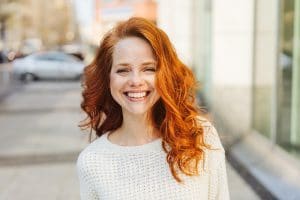 The benefits of general dental care aren't just for adults. Children's smiles require just as much professional care (and, sometimes, even more) to remain healthy and fully functional. At our office, we're happy to see children of all ages, and are highly skilled at providing the personalized, compassionate care children need to properly care for their smiles. If your child has already begun developing teeth, then schedule a visit with us soon to help set your child on a path to optimal oral health.
When should children visit the dentist?
The most appropriate time to bring your child to the dentist for the first time is shortly after the first tooth appears, or by their first birthday. This visit doesn't include cleaning or any other treatment, but is merely to introduce your child to visiting the dentist's office. It also gives us a chance to ensure your child's tooth/teeth and gums are developing properly. By the age of three, children should begin visiting the dentist on regular basis for routine checkups and cleanings, which should occur at least twice every year, preferably at the same time as your own routine visits.
What does children's dentistry include?
Much like general dentistry for adults, children's dental care focuses heavily on prevention. Helping children avoid the development of oral health issues is always preferable to treating them after the fact. In addition to professional exams and cleanings, this may also include the use of fluoride treatments to strengthen your child's tooth enamel and prevent the formation of a cavity. Fluoride is a safe topical treatment that can be applied to your child's teeth during a routine preventive visit. We might also recommend placing dental sealants, which are biocompatible layers of acrylic that prevent food and oral bacteria from gathering on the chewing surfaces of your child's back teeth.
Call us to schedule a dental visit for your child
Keeping children on schedule with their professional dental care is paramount to preserving their healthy smiles for life. To schedule a consultation with us, call Dreem Dentistry in Leawood, KS, today at 913-681-5500. We also serve patients who live in Overland Park, South KC, South OP, Martin City, MO, and all surrounding communities.