Restorative Dentistry Treatments and Services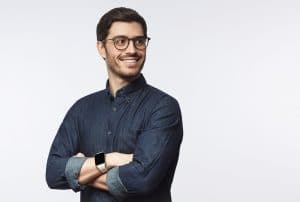 Your teeth are made of and protected by the strongest substances that your body produces, but maintaining their health and integrity is an active, ongoing process. In some cases, they may still experience excessive wear, damage, or decay, and preserving them could require the placement of a custom restoration. Restorative dentistry consists of treatments and services designed to fortify and rebuild tooth structure that has become damaged, weak, and/or infected with decay. With the right restoration, you may be able to avoid losing a tooth, or having to extract it due to more severe complications. To learn about the restorative dentistry treatments and services we provide, read more by clicking one on of the links below:
Prosthodontics
You may have heard of the term "prosthodontics" and wondered what it means. It's a dentistry branch that focuses on the creation, manufacturing, and fitting of artificial replacements of teeth and other parts of your mouth. With prosthodontics, dentists can help restore and preserve a patient's oral health through proper treatments, rehabilitation, and maintenance. Dentists who are trained in prosthodontics are skilled in fitting patients with dental bridges, crowns, implants, dentures, and cosmetic treatments.
Schedule a restorative dentistry consultation
Preserving your smile sometimes means restoring one or more teeth that have become compromised. To schedule a consultation with us, call Dreem Dentistry in Leawood, KS, today at 913-681-5500. We also serve patients who live in Overland Park, South KC, South OP, Martin City, MO, and all surrounding communities.