Routine Screening for Oral Cancer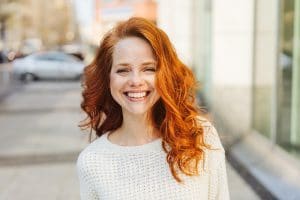 Some issues with your oral health, such as tooth decay and gum disease, are common enough that most people experience them to some degree at least once in their lives. Regular preventive and general dental care can help you avoid such issues, or treat them as early as possible to stop them from becoming more serious. Other concerns may be less common, however, can also pose a much more serious risk if not addressed as early as possible, such as oral cancer.
What does oral cancer screening involve?
During every routine exam and cleaning appointment, your dentist will thoroughly inspect your teeth, gums, and oral tissues for signs of any developing conditions. Your visits also include thoroughly cleaning away plaque and tartar to reduce your risks of developing such issues in the future. During every visit, your dentist will also perform a comprehensive oral cancer screening to check for warning signs of oral cancer, such as lesions, ulcers, sores, wounds that won't heal, and more. Using digital imaging technology, including digital X-rays and intraoral cameras, we can boost your chances of detecting oral cancer in its earliest stages and successfully treating it.
The importance of oral cancer screening
According to the Oral Cancer Foundation, the rates for survival and successful treatment of oral cancer are highly influenced by early detection and treatment. This means you should perform an at-home screening at least once a month by looking closely at all of your oral tissues in front of a well-lit mirror. However, you can only see so much on your own, which is why you should also attend professional screenings during your routine preventive visits, at least once every six months.
Call to schedule your exam and cleaning
Along with preventing common issues like tooth decay and gum disease, your routine dental care should also include regular screenings for oral cancer. To schedule a consultation with us, call Dreem Dentistry in Leawood, KS, today at 913-681-5500. We also serve patients who live in Overland Park, South KC, South OP, Martin City, MO, and all surrounding communities.