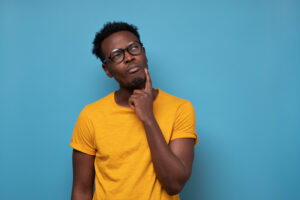 When we lose our natural teeth, this could lead to more than just an embarrassing gap in your smile. The strength and density of your jawbone could break down too, which means additional tooth loss and an aged appearance. But with dental implants, your Leawood, KS, dentist can preserve your smile!
Your Jaw Following Tooth Loss
The body regularly sends doses of calcium and phosphorus to the jaw around our tooth roots, keeping the bone structure strong and secure, and supporting your smile. but when we lose our natural teeth, the body will register these missing roots and no longer send doses of calcium and phosphates to the jaw. Without these nutrients, the bone structure around the missing teeth breaks down, leading to further tooth loss and for some, a prematurely aged appearance. This also means you may not have enough structure to support one or more dental implants, limiting your tooth replacement options. However, we can help preserve your natural facial structure with dental implants, so don't delay once you lose a natural tooth!
Osseointegration
The implant portion of a new tooth is made from biocompatible titanium. Which means the body sees this post as natural root structure, and resumes the flow of calcium and phosphates to the areas around your new tooth. This process, known as osseointegration, helps keep your new tooth in place for decades to come, and keeps your youthful facial features intact. Our team will use digital x-rays to carefully plan the best angle and position to insert your new posts. Once the area heals, we can address the visible portion of your new tooth or teeth, so you can enjoy a new smile that looks great and functions properly.
Crowns and Prosthetics
For an individual missing tooth, our team could create a dental crown, one custom-made to look natural and blend with the smile. We will connect this to the implant post with an abutment. If you have multiple missing teeth, then our team could insert multiple posts and use them to secure a bridge or even a full set of dentures, so you have a prosthetic that last far longer than traditional ones, and helps you enjoy optimal oral health and a stunning new smile.
If you have any questions about how we preserve the health, beauty, and function of your smile with one or more dental implants, or about keeping your facial structure intact, then contact our team today to learn more. We're ready to help you enjoy a full smile again!
Do You Have Questions About Replacing Lost Teeth
Contact Dreem Dentistry in Leawood, KS by calling 913-681-5500 to learn more about how our team can treat your missing teeth and keep your youthful features intact.