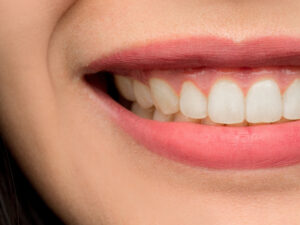 Be honest: How do you feel about the beauty of your smile? If you have concerns with aesthetic concerns, such as stained or misaligned teeth, then you could receive a new smile with our cosmetic treatment options. In today's blog, your Leawood, KS, dentist talks about our cosmetic treatments, and explains how they transform your smile's beauty!
Starting Cosmetic Dentistry
Do you want to know how cosmetic dentistry can improve the beauty of your smile? Then to get started, simply contact our team to schedule a consultation. We will talk to you about the imperfections you want to see corrected, and then we will examine your smile thoroughly to assess the causes and extent of your aesthetic concerns. From there, we will create a treatment plan that uses one or more procedures to address these concerns, so you can smile with confidence.
Teeth Whitening
Our approach to cosmetic dentistry includes professional teeth whitening, which offers more dramatic and longer-lasting results than traditional store bought strips and toothpastes. We have a few options for you. For an at-home option, our team could create custom teeth whitening trays and send them home with you along with a powerful bleaching gel. You then were the gel-filled trays for about two hours a day, over the period of one week to ten days. We could also offer ten upper and lower trays and syringes of gel to brighten smiles from home. Our team also offers in-office teeth whitening, with results available in as little as one to two hours. We simply apply a bleaching gel to your teeth and then activate it with a special light, removing stains in one visit. If you have serious discoloration, we could conduct one in-office treatment and then send you home with trays and syringes of bleaching gel to continue treatment. You can enjoy a smile several shades brighter!
Porcelain Veneers
For a cosmetic makeover in only two visits, we could apply porcelain veneers to the surfaces of your teeth. These thin shells of porcelain can instantly change the shape and shade of your teeth, so you enjoy a more attractive smile. They are also shaded to blend with your smile and offer a lifelike appearance. Our team could use veneers to mask permanent teeth stains, correct the appearance of minor misalignment, and also close embarrassing gaps between your teeth. Placement could repair minor damage, correct misshapen teeth, and also lengthen structures worn down by teeth grinding. Placement takes only two visits, and routine oral hygiene habits can keep them bright and ensure they last for years to come.
Tooth Jewelry
If you want to make your smile stand out, we can offer a little fun with our Twinkles® Tooth Jewelry. These gold-encased crystals are attached to the surfaces of your teeth. These cling to your teeth securely, so they won't fall out. We can safely remove them when you're ready as well! They won't leave any traces or marks on your teeth.
Invisalign®
If you have misalignment, then your crooked, crowded, and overlapping teeth could be harming your overall oral health, and impacting your smile's appearance. Instead of relying on traditional orthodontics like braces, we can offer treatment with a cosmetic approach. Invisalign® doesn't use metal brackets or wires at all. Instead, we correct uneven smiles with a series of clear and custom-made aligners, which gently shift your teeth into optimal positions over a period of about a year. Each one is crafted from digital impressions we take of your smile. You wear a set for 20 to 22 hours a day, moving on to the next set after about two weeks. You repeat this process over the course of about a year. In addition to being clear and fitting comfortably, they can also be removed. You don't have to change how you eat or avoid certain foods, and brushing and flossing is much easier too. You can also take them out for special occasions, such as graduations, job interviews, or first dates.
If you have any questions about our approach to cosmetic dentistry, or if you would like to begin improving the overall beauty of your smile, then contact our team today to learn more. We have an array of cosmetic treatments to help you enjoy your best possible smile, so you never hesitate to show off your pearly whites!
Ready for Cosmetic Dentistry?
Contact Dreem Dentistry in Leawood, KS by calling 913-681-5500 to learn more about how our team can take on your aesthetic concerns and offer you a more attractive smile, often in as little as one to two visits.