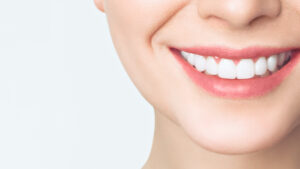 It goes without saying that your smile is one of your greatest features. Not only does it help you accomplish a host of routine tasks like biting, chewing, and eating, but it is oftentimes one of the first things a person may notice about you. Indeed, you can tell a lot about a person from their smile, and many people share a common goal of obtaining a bright, jubilant, and shiny grin for life. In today's blog, your Leawood, KS dentist discusses the value in seeking cosmetic treatment and how cosmetic dentistry can help you achieve the smile you have always wanted.
The Need for Cosmetic Treatment
As a society, we tend to place an important emphasis on how our smiles look. After all, a smile can tell a story about a person's perceptions of life, level of confidence, and so much more. The problem arises, however, when the consistent wear and tear of everyday life causes noticeable blemishes to develop. Though your oral health is the most important factor to consider, that does not mean that cosmetic treatment cannot be pursued.
You see, cosmetic dentistry is considered to be any practice that aims to address surface-level concerns, including stains, chips, cracks, and even gaps between teeth. There are a few different options clients can pursue, depending on their needs, and our team will work closely with you to help lay out your options.
Contrary to popular belief, cosmetic treatment is noninvasive or minimally invasive in nature. This is because it addresses only issues on a surface-level. To learn more about this process and how our team can help, give us a call today.
Addressing a Range of Needs
Whether you are aware of it or not, stains can develop as the result of various factors, including your diet. Items such as coffee, tea, berries, and other foods or beverages contain staining pigments, leading to discoloration and spots. Moreover, habits such as using tobacco products or consuming large amounts of alcohol can lead to discoloration as well.
In addition to staining, chipping and cracking can occur at any given time as the results of a physical accident, injury, or dental emergency. Give our team a call today to learn more about your options for reinvigorating your smile.
It Starts with a Healthy Foundation
Though cosmetic treatment can help bring your smile to the next level, it is important to remember that treatment will be sought in vain if you do not have an already-established base level of care. A healthy foundation can lead to lifelong results, so make sure to ask our team about your options for treatment next time you visit.
Schedule Your Next Appointment
Contact Dreem Dentistry in Leawood, KS by calling 913-681-5500 to schedule your next appointment with our office and learn more about the different cosmetic dental options our team has to offer.