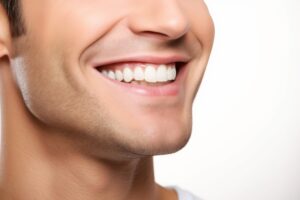 We want you to feel proud to show off your smile this summer. With cosmetic dentistry, our team can offer brighter smiles and address issues with the shape and alignment of your smile. In today's blog, your Leawood, KS, dentist talks about how we can use one or more cosmetic treatments to boost your smile beauty.
Choosing Your Treatment Option
Cosmetic dentistry can help people enjoy a more attractive smile, so they don't feel self-conscious about their smiles or hide them from the world. We have multiple treatment options designed to address common esthetic complaints, so we can correct these imperfections. Sometimes, this is possible in only one visit! To get started, we will see you for a consultation, so we can gain an understanding of the cause and severity of your esthetic complaints. From there, we can create a personalized treatment plan to address these concerns and offer a more attractive appearance. Everyone deserves a beautiful smile, and we want to help you obtain yours today!
Teeth Whitening to Remove Stains
Teeth whitening is a common dental treatment. Teeth stains can cause embarrassment and are often due to factors like our food and drink choices, tobacco use, or lack of proper oral hygiene habits. But these can often just develop with time, even if you have good oral health habits. Our team will assess the factors behind your discoloration before we recommend a whitening option. Our at-home option provides results in as little as one to two hours. We simply apply a powerful bleaching gel to the teeth and then activate it with a light. This is great if you need quicker results before a job interview, first date, graduation, or special event.
We also have a home-based option! You come to the office just long enough for our team to create a set of plastic trays, custom-fitted for your smile. You then take these trays home, along with several plastic syringes of a bleaching gel. At home, you simply add gel to the trays and wear them for about an hour a day for one to two weeks. The trays keep the results even across your teeth and prevent saliva from diluting the gel. For some, teeth could be up to eight shades brighter in as little as one week! The trays and any remaining gel are then yours to use as needed in the months to come for touch-ups.
Bonding and Contouring
We could also employ cosmetic dentistry to address issues with the shape of your teeth. With dental bonding, we use the same composite resin our tooth-colored fillings are made of to correct esthetic concerns. Placement only takes one visit, and this composite resin is shaded to blend with your tooth and overall smile. We can employ this to mask teeth stains, close gaps between teeth, repair minor damage, and even address misshapen portions of your tooth structure. With contouring, we actually sand and buff the outer structure to correct the appearance of minor chips, overly large teeth, or misshapen tooth structure. We can also dull pointed, jagged, or sharp portions of the teeth, and smooth out rough patches, pits, and grooves too. Both of these can be done in the same visit, offering optimal results in one sitting.
Porcelain Veneers
If you need a smile makeover, our team could use porcelain veneers. These very thin dental restorations cover the front and sides of the teeth to mask common esthetic issues. We can place them to reshape teeth, mask stains, close embarrassing gaps, and even correct the appearance of minor misalignment. Our team could also combine them with other common treatments!
Invisalign® and SureSmile
Do you want to correct your crooked, crowded, or overlapping teeth? Then you need orthodontics! We can offer orthodontics that are clear and barely visible. Both the Invisalign® and SureSmile systems use clear and custom aligners to gently shift the teeth while remaining barely visible. These are removable, and can be taken out before you eat or prior to brushing and flossing your teeth. Treatment time is also shorter than is required with metal brews.
If you have any questions about cosmetic dentistry, or if you're ready to schedule a consultation and transform your smile's beauty this summer, then contact our team today to learn more. We want to help you gain the smile you deserve, with stunning results!
Talk To Your Leawood, KS Dentist About Cosmetic Dentistry   
Contact Dreem Dentistry in Leawood, KS by calling 913-681-5500 to learn more about improving the beauty of your smile and correcting common imperfections.