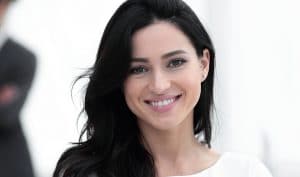 For many people who exhibit certain types of cosmetic concerns with their smiles, especially multiple concerns on several teeth, porcelain veneers are often the ideal solution. The highly lifelike cosmetic appearance of porcelain veneers makes them virtually indistinguishable from your healthy, natural tooth structure. Also, their ultra-thin construction make them a minimally invasive solution to addressing multiple different smile concerns at once. For some patients, however, porcelain veneers offer more benefits than just a highly cosmetic appearance. In some situations, a custom-made veneer may also be the most appropriate solution for repairing a tooth that's structurally damaged or compromised.
Restoring a crack or fracture in your tooth
Sometimes, a slight crack in your tooth's surface doesn't pose a threat to the tooth's overall structural integrity. Such cracks, often referred to as craze lines, are mainly a cosmetic concern. However, a crack that affects your tooth's main crown structure, called dentin, can instantly make the tooth weaker and more susceptible to suffering further damage. If the fracture isn't large enough to require a dental crown to restore your tooth, then placing a porcelain veneer on its surface may be a more conservative option for preserving the tooth and improving its appearance.
Giving your tooth its strength and integrity back
There are many different specific types of concerns that develop with your natural tooth structure, and many of them can be successfully addressed with one or more custom-designed porcelain veneers. This is due to the durable nature of porcelain veneers and their versatility in addressing concerns that affect the visible surfaces of your teeth. When a problem with your tooth structure does occur, it may be enough to negatively impact the tooth's strength and integrity. As you continue biting and chewing with the tooth, it can experience more significant damage, which might no longer be fixable without a complete dental crown.
Making your tooth more symmetrical
Many of the issues that you might consider cosmetic in nature are actually more of a threat to your oral health and bite function than you might realize at first. For example, if your tooth is fractured or worn down, then it might become even more damaged every time you bite and chew. Porcelain veneers can help correct the size, shape, and symmetry of one or more teeth in just a single treatment. If placed soon enough, veneers may help you avoid the need for more extensive treatment later.
Learn if a veneer can fix your tooth and smile
With a custom-designed porcelain veneer, you may be able to fix your damaged tooth in a minimally invasive manner, and with highly lifelike results. To learn more, schedule an appointment with us by calling Dreem Dentistry in Leawood, KS, today at 913-681-5500. We also serve patients who live in Overland Park and all surrounding communities.