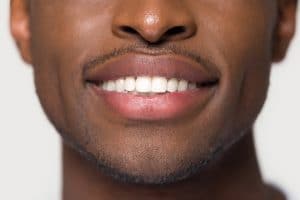 Your smile is important to you. It is understandable that you want it to be as beautiful as possible. However, sometimes your teeth do not look exactly the way you want them to look. Your lifestyle, genetics, or past accidents may have caused it to shine less. There is a way, though, that you can regain a bright smile, and it is a cosmetic dentistry service that your Leawood, KS, dentist offers. With porcelain veneers, we can make your teeth look like they are new. 
What Are They?
Porcelain Veneers are thin shells shaded to match your teeth color. They are custom designed and bonded to a tooth's front surface. A small portion of enamel will be removed off a tooth so that the shell can fit. Dental technicians make veneers in a lab based on a model that we send to them. After they are in place, it is suggested that you avoid food and drinks that may stain them, like coffee, tea, or red wine. 
Why Some Patients Choose Veneers
While this is a procedure that not everyone chooses or one that we recommend to everyone, there are some reasons we may decide to suggest them. They are great for people who have
Chipped or broken teeth, or even ones that are worn down

Misshapen or misaligned teeth

Teeth that are discolored

A smile with gaps between the teeth
The Steps For Getting Them
If you are considering getting veneers, you should make an appointment with us first. That way, we can listen to your goals and plan a treatment that better meets what you are wanting to achieve when it comes to your smile. After you elect to get them, we will prepare your teeth during the next appointment by reshaping them. Be aware that we may use a local anesthetic during the procedure as we remove the enamel. Then a model will be made of your teeth and you will be given temporary veneers. Once yours are ready, you will come in so that we can bond them to your teeth. Follow-up appointments may be scheduled to check on their alignment and for any gum issues around them.
Are They Permanent?
They are not permanent, but they can last up to 15 years if you treat them well. For example, there are certain things you can do that will help with their duration. These include eating hard foods only with your back teeth, avoiding chewing on objects like pens or ice, not opening packages with your mouth, and wearing a mouthguard when you sleep if you grind your teeth.  
Bright The Shine Back To Your Smile 
If you're not happy with your smile, porcelain veneers may help. To learn more, schedule an appointment with us by calling Dreem Dentistry in Leawood, KS, today at 913-681-5500. We also serve patients who live in Overland Park and all surrounding communities.