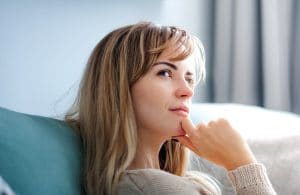 For people who want to improve their smiles appearance, there are often multiple different options to achieve their goal. The use of custom-designed porcelain veneers has continued to grow more popular among patients due to their highly lifelike appearance, as well as their ability to address a wide variety of different smile concerns. Today, we examine what porcelain veneers may be able to do for your smile, and why we might recommend them to improve your smile with optimal results.
What they could fix for you
In many ways, porcelain veneers are a combination of cosmetic and restorative treatment, in that they both improve your smile's appearance and restore the health and integrity of your tooth structure. Veneers accomplish this by bonding to the front surfaces of teeth, which they closely mimic in size, shape, contour, and appearance. This makes porcelain veneers a viable solution for a wider range of concerns than many other cosmetic treatments, concerns that can include:
Severe tooth discoloration
Lightly cracked tooth surfaces
Teeth that are slightly out of alignment
Slightly misshapen teeth
And more
Why they may be preferable
The fact that porcelain veneers are highly effective at replicating the appearance of healthy, natural tooth structure makes them preferable for their appearance alone. However, the benefits of improving your smile with veneers go beyond the immediately visible results of your treatment. For example, veneers are only meant to replace the front surfaces of teeth, and therefore, preparing a tooth to receive one only requires minimal preparation. You can preserve more of your healthy, natural tooth structure, which helps improves the tooth's long-term health and integrity. This also makes your overall treatment process much more comfortable and convenient, allowing you to enjoy your new smile faster.
What caring for your veneers means
In the long run, custom-made porcelain veneers also offer the advantage of being simple to care for and maintain. For instance, they closely mimic the shapes and contours of your teeth, so you can more efficiently keep your smile clean by gently brushing and flossing every day. In addition to being lifelike in appearance, custom dental porcelain is also durable and can withstand most normal applications of bite pressure. However, if you have a bite condition, such as bruxism, you may require additional treatment to avoid damaging your veneers, and the rest of your healthy teeth.
Learn more about porcelain veneers
Porcelain veneers are designed specifically to improve your smile in a convenient and conservative manner. To learn more, schedule an appointment with us by calling Dreem Dentistry in Leawood, KS, today at 913-681-5500. We also serve patients who live in Overland Park and all surrounding communities.