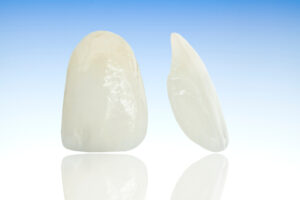 Nothing is more disheartening than constantly staying on top of your preventive dental routine in every way, just for a physical accident or injury to occur that blemishes your smile. Indeed, we as a society tend to place a heavy emphasis or importance on the way our smiles look, and being able to maintain a lifelong, jubilant grin can instill great confidence and comfort in a person. In today's blog, your Leawood, KS dentist discusses the importance of cosmetic dentistry and how porcelain veneers can address a host of different concerns.
An All-Encompassing Solution
It goes without saying that your smile is one of your greatest assets. Not only does it help you perform routine tasks such as biting, chewing, and eating on a regular basis, but it is oftentimes the first physical attribute a person might notice about you. Though a smile can tell you a lot about a person, it only takes one discrepancy to cause a person to feel shame, doubt, and insecurities regarding their appearance.
To help our patients achieve their smile goals, our team encourages healthy grins to consider the benefits of cosmetic dentistry. Cosmetic dentistry is considered to encompass treatments that are noninvasive, simple to complete, and ultimately prioritize your smile's appearance. Though there are several different options you can pursue based on your unique needs, nothing is more versatile than porcelain veneer treatment.
You see, porcelain veneers provide solutions to address everything from chips to cracks, gaps to stains, and practically everything in-between. When your smile is riddled with different concerns, veneers offer the most efficient treatment for addressing your needs. To learn more about this process and how our team can help, give us a call today.
Looking at the Process
A veneer consists of an ultra-thin shell of dental porcelain. Each one is crafted specifically with your measurements and needs in mind, so they are not a one-size-fits-all solution. With cosmetic treatment, the goal is to provide solutions that are as lifelike as possible.
When you visit our team for the first time for porcelain veneers, we take care to obtain your measurements and then create your veneers in-between visits. At your second appointment, we perform a minimal amount of enamel sculpting, then bond the shell to the surface of your teeth. And that's it! Contact our team to learn more about your options.
Cosmetically-Enhanced Smiles
There is nothing wrong with pursuing a brighter, whiter smile, and veneer treatment can address a wide range of concerns. Keep in mind, however, that treatment requires a solid foundation of health, meaning your oral health should first take priority.
Learn More Today
Contact Dreem Dentistry in Leawood, KS by calling 913-681-5500 to learn more about the cosmetic benefits of porcelain veneers, and schedule your next appointment with a member of our team today.