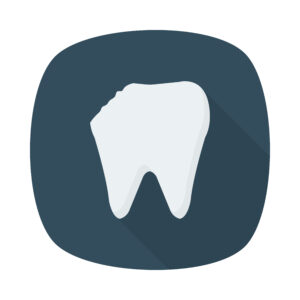 Coming home for the holidays means spending time with family, giving gifts to your loved ones, and of course, eating delicious holiday food and treats! The holidays are also a great time of the year to pay extra attention to your oral health, as the greater chances of consuming treats also contribute to a greater likelihood of cavity development. Moreover, you want to feel as confident and comfortable as possible, and sporting a bright and jubilant smile can do wonders for one's self-esteem. In today's blog, your Leawood, KS dentist talks about the ways you can address noticeable smile blemishes such as chips, cracks, and gaps with the help of cosmetic bonding and contouring.
Addressing Chips and Cracks
For years, you have likely put in significant effort to keep your smile healthy and happy. After all, there are so many sources of harm that come in contact with your smile – tooth decay, gum disease, other bacterial infections, physical damage, and so on – that it requires as much preventive care as you can provide. Because of this, your dentist recommends brushing, flossing, and rinsing your mouth regularly with antiseptic mouthwash.
Still, nothing is more troubling than taking every step you can to prioritize your oral health just for a noticeable chip or crack to arise and significantly detract from your smile. Unfortunately, prevention is no match for a physical accident or injury, but sometimes the damage is only surface-level. In times such as this, our team would recommend cosmetic bonding and contouring.
Dental bonding and contouring is a cosmetic dental procedure that addresses surface-level chips, cracks, and minor gaps in a simple and lifelike way. To learn more about this process and what our team can do to help, give us a call today.
Simple, Efficient Treatment
When individuals are in need of treatment to address surface-level concerns, cosmetic dentistry often has the answer. Not only is the process noninvasive and simple to perform, but it is efficient as well.
When you come in for your cosmetic bonding and contouring appointment, our team will begin by applying a composite resin material to the affected area. From here, we will shape or contour the material to mimic your natural tooth appearance and texture. After this, we utilize a special light to cure the material, and that is all there is to it! Contact our team to schedule your appointment today.
Advantages of a Lifelike Smile
One of the biggest benefits of cosmetic treatment is that it provides a highly realistic finish. The material we utilize to perform your bonding and contouring treatment can be shade-matched or tooth-colored, allowing for a discreet way to treat unpleasant chips, cracks, or even minor gaps.
Learn More Today
To learn more about your cosmetic dental options or to schedule your next appointment with our office, contact Dreem Dentistry in Leawood, KS by calling 913-681-5500 today.