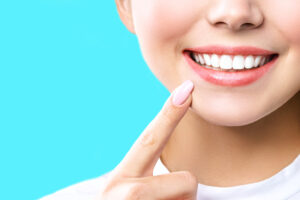 Feeling confident and comfortable in your own skin is an amazing feeling to have. Not only do you exuberate confidence, but a happy and healthy smile communicates a great deal about your outlook on life. Indeed, many of us aspire to maintain a youthful and vibrant appearance, but unfortunately, natural stains, chips, cracks, and other smile blemishes can quickly get in the way. In today's blog, your Leawood, KS dentist explores the many benefits of cosmetic dentistry, including how teeth whitening can enhance your smile.
Addressing Discoloration
Whether you are aware of it or not, your smile is subject to a great deal of wear and tear over the course of your lifetime. This can arise from the level of preventive care you provide your smile, the foods and beverages you consume, use of tobacco products or excessive alcohol consumption, and so much more. As a result, your grin may begin to take on a darker hue or experience discoloration before you even notice what is happening.
Believe it or not, age in and of itself is a contributing factor to a darker smile. With all of this in mind, achieving that youthful appearance you have worked so hard for can quickly become a distant memory. While your oral health is of the utmost important to consider, that does not mean your oral appearance should have to take a seat on the sidelines in the process.
Indeed, cosmetic dentistry is a practice that involves addressing surface-level chips, cracks, stains, and other smile blemishes with noninvasive treatment. More specifically, dental whitening can help address discoloration through enhancing your natural smile's shine. To learn more about this process and how our team can help, give us a call today.
Lifting Difficult Stains
When you attend your teeth whitening appointment, our team will apply a strong but safe bleaching agent to the surfaces of your teeth that is then activated using a special light. In addition to addressing any discoloration, your dental whitening can help lift and break apart difficult stains that have developed.
You see, stains created by coffee consumption, use of tobacco products, and more can serve as a major eyesore if left unattended, and teeth whitening can quickly and efficiently address this concern. Contact our team to learn more.
Enhancing Your Smile's Shine
Finally, and most importantly, our in-office dental whitening treatment is designed to help enhance your smile's natural shine. After all, every smile has the ability to be showcased, and we want to help ensure you feel happy and confident with your oral appearance. We also offer other cosmetic treatments to address more specific needs, and we invite you to give us a call to learn more.
Learn More Today
Contact Dreem Dentistry in Leawood, KS by calling 913-681-5500 to schedule your next appointment with our office and learn how teeth whitening can enhance your smile's appearance in several ways.