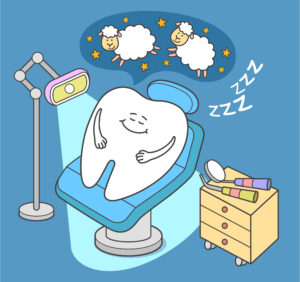 Visiting your dentist at least once every six months is a necessary practice to undertake if you are trying to provide your smile with the best protection. After all, oral bacteria can influence your oral health in a variety of ways, and sometimes we require restorative or cosmetic treatment to address these issues. For some, however, the thought of even setting foot into a dental office may incite discomfort, uneasiness, or even anxiety. Fortunately, our team can help. In today's blog, your Leawood, KS dentist shares how we are able to provide a calmer environment for our patients with the help of dental sedation.
More Than a Fear
It goes without saying that visiting the doctor or the dentist can be a troubling process for many. For example, many children have difficulty feeling comfortable or at-ease getting their first haircut, attending their checkup at the doctors, or undergoing their first dental examination. We get it! We have all been there, and sometimes all it takes is overcoming the "first time" hurdle to feel more comfortable.
Keep in mind, however, that this is not necessarily the case for everyone. As a matter of fact, intense fear or anxiety surrounding these types of visits occur in many individuals, and this phenomenon acts as a major obstacle for seeking necessary preventive or restorative care.
Indeed, we recognize that this is more than just a simple fear of the dentist, and for some, may even be a phobia. To help ease these concerns and make your visit as calm as we possibly can, our team may offer dental sedation to ease the nerves. To learn more about this process, give our team a call today.
Easing Heightened Tension
While dental sedation has traditionally been used in extensive restorative procedures, it is necessary to note that it may also be used to bring a calming environment to any dental visit. This occurs because sedation helps relax your central nervous system, allowing a feeling of ease to figuratively wash over you.
The more anxious you are, the more likely you are to experience tension. The last thing we want is for our patients to feel uncomfortable, and sedation dentistry offers an opportunity to encourage this. To learn more about this process, give our team a call.
What are Your Options
Patients have the option of one of two sedation methods to choose from, and each has its own characteristics. The first of which, nitrous oxide, is administered as a gas through a nose and mouth mask and wears off once administration has ceased. Additionally oral sedation is taken orally as a pill to help ease the nerves prior to your visit.
Learn More Today
Contact Dreem Dentistry in Leawood, KS by calling 913-681-5500 to schedule your next appointment with our team and learn how dental sedation can ease anxiety surrounding a visit with our office.