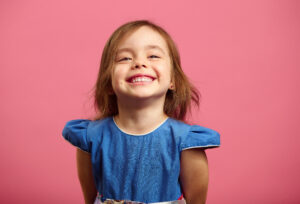 At its core, preventive dentistry is the foundation of a healthy smile that can last you a lifetime. Indeed, you may believe that this only consists of your preventive dental visits, but in actuality, it applies to your at-home practices and routines as well. For example, your teeth encounter various oral bacteria on a daily basis, and without assistance in the form of brushing, these microorganisms can contribute to plaque development and major infections. In today's blog, your Leawood, KS dentist takes a look at the importance of prioritizing oral health, and why it is important to start treatment early.
Starting at an Early Age
Whether you are aware of it or not, preventive dentistry is considered the name of the game when it comes to your oral health. This is because it is the only form of dentistry that aims to strengthen your natural defenses and fend off infections before they occur. The better preventive care you provide, typically, the healthier and stronger your smile is.
Sometimes, however, we may fall short on a preventive routine and bacteria may nestle into difficult areas of the mouth. Here, they contribute to plaque and tartar development, which have a hand in harboring dental infections or disease.
In order to promote proper preventive practices, we recommend teaching your little one essential tips sooner rather than later. These include brushing in a circular motion, why flossing is essential to gum health, and how rinsing with mouthwash can rid the smile of even more bacteria and lodged food particles. For more information about this process and why it is important to start consistent practice sooner than later, give our team a call today.
What to Expect from Treatment
When you bring your children in for their routine dental visits, we will begin by providing a thorough dental examination. This process consists of examining each structure present and checking for signs of developmental concerns, infections, damage, or other points of concern.
Following the examination, we will also provide a gentle cleaning to ensure each tiny crevice between teeth and gums is properly cleaned. This also allows for a greater level of health and stronger defense against other concerns. Contact our team today to learn more about the need for consistent children's dental care and how we can help.
Ask About Additional Care
Children's smiles sometimes require a bit of additional help and protection, making booster treatments an excellent choice to consider. For example, a fluoride treatment helps apply fluoride to the enamel, which helps to strengthen it. Further, dental sealants consist of a thin layer of acrylic painted over the surface of your back molars. This prevents bacteria from nestling into the tiny crevices on the surface of these teeth.
Learn More Today
Contact Dreem Dentistry in Leawood, KS by calling 913-681-5500 to schedule your next appointment with our team and learn about the importance of bringing your children in for dental checkups at least every six months.