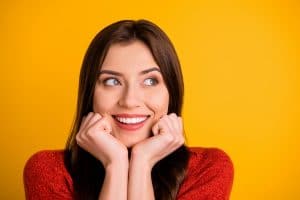 When you take good care of your smile and oral health, you want it to show. Therefore, when things like stains start to develop on your teeth surfaces and make them seem less vibrant, you want a convenient, but effective, way of improving your smile's appearance. With professional teeth-whitening, many patients can find the solution they need. Designed to conveniently break up and remove stains from your teeth surfaces, teeth-whitening can be a good idea for bringing out your smile's natural, healthy attractiveness.
Check the type of teeth stains you have
The first step to choosing teeth-whitening is to make sure that it's the right treatment for your specific type of teeth stains. Those that develop on the surfaces of your teeth are known as extrinsic teeth stains, and are the most common types of stains to develop. Professional teeth-whitening is designed specifically to erase such stains. The topical bleaching solution is strong enough to break up the staining deposits that have accumulated on your teeth, as well as brighten the tooth structure that lies underneath your semi-translucent tooth enamel. However, some types of teeth stains can develop underneath this enamel. Known as intrinsic stains, they are out of reach of teeth-whitening solution, and therefore, could require a more involved treatment option.
Make sure your oral health is in good shape
Most of the causes of extrinsic teeth stains are not direct threats to your oral health. They can include the accumulation of colorful food and beverage molecules on your tooth enamel over the years, for instance. When teeth stain intrinsically, however, the cause may be harmless, or it may be the result of an underlying condition with your tooth structure. In addition to diagnosing your specific type of teeth stains, your dentist will also determine if the cause of the staining is something that could threaten your oral health. Conditions such as internal tooth infection or damage may become noticeable through external discoloration.
Speak with your dentist about your options
If your examination reveals that your teeth stains are extrinsic and can be brightened with teeth-whitening, your dentist can design the optimal treatment by customizing a set of whitening trays you can take home. Along with a supply of professional-strength whitening gel, the trays will allow you to comfortably brighten your smile from the comfort of home, and often in as little as 10 days.
Learn if teeth-whitening is right for your smile
For many of the most common types of teeth stains, professional teeth-whitening can provide highly effective results, in a highly convenient manner. To learn more, schedule an appointment with us by calling Dreem Dentistry in Leawood, KS, today at 913-681-5500. We also serve patients who live in Overland Park and all surrounding communities.