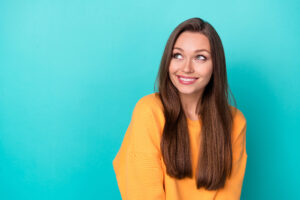 Our cosmetic dental treatments include two different options to remove teeth stains and help you achieve a brighter smile. These results can be far more dramatic and longer-lasting than store bought teeth whitening. In today's blog, your Leawood, KS, dentist talks about professional teeth whitening!
The Factors Behind Your Discoloration
Why do our teeth develop unsightly yellow or brown stains over time?  Factors could include poor oral hygiene habits and a diet high in sugar and starch, two factors that create plaque buildup. This combination coats your teeth and makes discoloration more visible, and also increases the risk of tooth decay and gum disease. Beverages with dark pigments, like soda, tea, red wine, and coffee, could be factors too. Tobacco use is also a common factor, one that could not only stain teeth, but increase the risk of oral cancer.
Single Visit Teeth Whitening
If you need results quickly before a job interview, first date, or special event, then we could offer an in-office teeth whitening treatment. The procedure involves our team applying a special bleaching gel to the surfaces of the teeth. We activate it with a light, which allows the ingredients to begin breaking up and removing teeth stains. The total process could take as little as one hour and provide dramatic results. These results last far longer than what is possible with store bought toothpastes and strips in many cases!
Removing Discoloration from Home
If you have more severe staining and want dramatic and longer-lasting results, ww could also offer an at-home whitening option. The process involves our team taking digital impressions of your teeth and using them to create a set of plastic trays. We send these trays, along with plastic syringes of bleaching gel, home with you. At home, you fill the trays and wear them for a specified amount of time each day, usually an hour. The trays ensure even results across the front of your teeth, and prevents saliva from diluting the gel. After one to two weeks, you could have teeth eight shades brighter! The trays and leftover gel can be used for touch-ups.
If you have permanent discoloration, the kind that may not respond well to either teeth whitening options or over-the-counter selections, then we can still offer a brighter smile. Dental bonding can mask stains in one visit with composite resin, and porcelain veneers can mask them as well. Since veneers are thin restorations that cover the visible portions of your teeth, these also address issues with the shape too.
Talk To Your Leawood, KS Dentist About Fighting Teeth Stains      
Contact Dreem Dentistry in Leawood, KS by calling 913-681-5500 to learn more about how we can brighten your smile with our cosmetic treatment options.