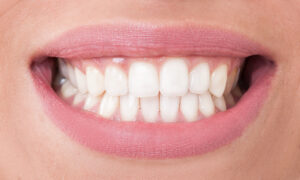 Do you have multiple issues with the health and appearance of your smile? Do you also have gaps due to tooth loss? When people see us with multiple smile concerns, we could offer major improvement with a full mouth rehabilitation. In today's blog, your Leawood, KS, dentist talks about how we can rejuvenate your smile.
The Full Mouth Rehabilitation
A full mouth rehabilitation can address multiple issues with your smile at once, combining general, cosmetic, and restorative treatments, including dental prosthetics too. People may need this if they haven't seen the dentist in several years and oral health concerns have led to serious complications. We also understand that some people avoid the dentist due to special needs or anxiety, and we want you to know we're ready to work with you and even offer dental sedation to make the process easier, so you or your family member remains comfortable and able to enjoy treatments with little to no memory of the procedure at all.
Creating a Personalized Treatment Plan
To get started, our team will take detailed digital x-rays and intraoral images of your smile, so we can diagnose your oral health concerns with precision and accuracy. These systems also use 90% less radiation and are available instantly chairside, limiting how long you have to stay in the chair. With these images, we will understand the cause and severity of your oral health concerns. We then create a personalized treatment plan to rebuild your smile and offer results that not only boost health and function, but look good too. After all, we want you to never hesitate to show off your smile!
Our Possible Treatment Options
Our team could create custom oral appliances to address issues like TMJ disorder, bruxism, and even sleep apnea. Correcting these concerns can help stop complications that would weaken or damage teeth. If you have a cavity or a damaged tooth, we could employ lifelike composite resin in a filling or bonding procure. Custom crowns can address more severe concerns with a lifelike appearance. If you have missing teeth, then we could use dental implants to replace what is lost, whether that's one tooth or all of them. For cosmetic concerns, we could transform the appearance of your teeth with one or more custom porcelain veneers.
If you have any questions about how we offer stunning results with our full mouth rehabilitation, or if you have a smile in need of rejuvenation, then contact our team today to learn more. We can help you smile with confidence again!
Talk To Your Leawood, KS Dentist About Full Mouth Rejuvenation   
Contact Dreem Dentistry in Leawood, KS by calling 913-681-5500 to learn more about boosting the health, beauty, and function of your smile with our comprehensive treatment options.