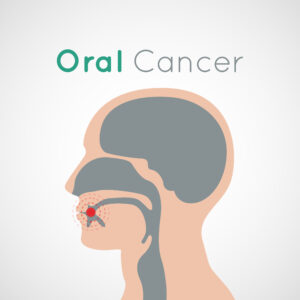 When was the last time you underwent an oral cancer screening? According to the Oral Cancer Foundation, over 53,000 will likely be diagnosed with the disease this year alone. Which is why a screening is so valuable. In today's blog, your Leawood, KS, dentist talks about the importance of your routine oral cancer screening, and the common warning signs of the disease that you should be aware of.
When You Undergo a Screening
We recommend one every year for adults of all ages. Of the 53,000 people diagnosed every year, half will succumb to the disease within only five years. The main reason for the high mortality rate is the fact that the disease is rarely caught in the early stages. Which is why annual oral cancer screenings are so valuable, as they increase the chances of an early diagnosis and a full recovery. This is just one reason to attend your regular checkup and cleaning visits every six months. We can also watch for issues like tooth decay, infection, gingivitis, and gum disease.
The Examination Process
Our team will take a close look at your smile with digital x-rays and intraoral cameras, which enables us to make a diagnosis with precision and accuracy. In addition to looking for signs of cavities and other oral health concerns, our team will watch for the signs if possible cancerous or precancerous areas. If we discover these areas, we refer you for a biopsy to see if you need treatment and to begin the process soon, which helps boost the chances of a full recovery.
Common Warning Signs
What are the common warning signs of oral cancer, and when should you alert our team? People may experience areas with sores, lesions, and red and white splotches that don't heal after a week or two. Sudden changes to your voice, or persistent sore throat or hoarseness could be a symptom, as could unexplained weight loss. When these issues occur, let us know right away and we will arrange a time to see you for a screening and exam.
If you have any questions about our oral cancer screenings, or about scheduling your next checkup and cleaning visit with our team, then contact our team today to learn more. We want to help you and your family continue to enjoy optimal oral health, and that involves a preventive approach to dentistry.
Schedule Your Next Visit Today
Contact Dreem Dentistry in Leawood, KS by calling 913-681-5500 to learn more about the importance of our preventive treatments and the need for six-month visits. With regular checkup and cleaning appointments, our team can help you and your entire family maintain strong, healthy, and beautiful smiles.