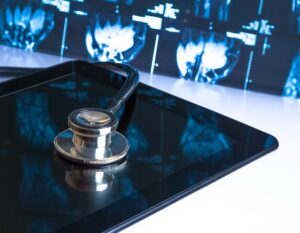 Technological processes are immensely important within the realm of dentistry. These help in every step of the oral health process, starting with identification and diagnosis. Three advances have become particularly helpful in bringing dental imaging into the new millennium. We proudly offer each of these imagery processes to our clients at Dreem Dentistry in Leawood, KS in order to bring positive lasting dental improvement.
Digital x-rays are a helpful way to limit the need for excess radiation, emitting around 80% less than with traditional film methods. As with any other camera, this medium also allows for the capture of more radiographs in a digital form. This approach can lead to better results through a closer look at the problems within a mouth.
Intraoral scanners can cut down on the time in the dental chair for a restoration procedure. Avoid messy molds through this process, as well. 3D Cone Beam imaging is another way that our practice brings a technological edge to restorative and cosmetic dentistry. This machine takes detailed 3D views of the interior of the mouth and can be highly effective at planning for cosmetic enhancement. Discover the advantages of technological prowess!
Digital X-Rays
X-rays have been a helpful tool in dentistry for over a century by giving health professionals the ability to see within the body without making a single incision. This process can be used in many different applications to determine the ongoing strength of the smile. For instance, the development of wisdom teeth in adolescents can be monitored in order to extract them before they cause lasting damage to alignment.
Digital versions of these radiographs can help to avoid prolonged exposure to radiation. The levels found within traditional means are safe for most, but limiting the contact can be particularly calming for pregnant individuals. As well, this approach allows for the capture of more images at different angles. With the amount of freedom that digital imagery provides, you and your dentist both have more information.
Intraoral Scanners And 3D Cone Beam Imaging
Beyond digital x-rays, other forms of detailed imagery can help your oral health professional to identify and diagnose concerns as early as possible. Intraoral scanners allow for more precise restorative procedures with less mess. In a similar vein, 3D Cone Beam Imaging helps us to develop custom cosmetic smile solutions. Discover how precision cn help you save time and gain a better result!
Taking Your Oral Health Seriously In Leawood, KS
Contact Dreem Dentistry in Leawood, KS at 913-681-5500 today to learn more about how our investment in the strongest new dental technology can give a more comfortable experience in the office. Accurate imagery can help you and your oral health care provider to make positive decisions and achieve beautiful results!