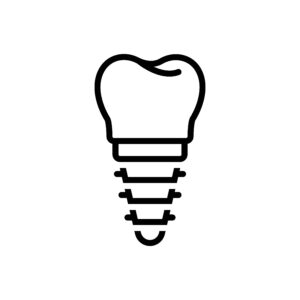 It goes without saying that missing a permanent tooth as an adult is the last thing a person wants to experience. Not only will these structures not come back on their own, but they leave a very noticeable gap in your grin. Though you may be able to get behind the idea of sporting a single gap, having a smile riddled with gaps and other noticeable blemishes can significantly take away from your overall appearance and your natural confidence. In today's blog, your Leawood, KS dentist discusses why it is important to replace lost teeth and what your options may look like.
Complications That Can Arise
Believe it or not, looking at a gap in your smile is the least of your worries when it comes to tooth loss. Though nobody's first choice is to lose one or more of their permanent structures, sometimes this phenomenon can occur if a person is enduring a significant dental infection, a physical accident or injury, and more.
When a person loses one or more teeth, he or she will begin to experience a host of functional, structural, and overall appearance concerns. For instance, the crown and root system of a tooth is what helps a person perform routine tasks such as biting, chewing, and eating. Once it is gone, your other structures must accommodate by absorbing an even greater percentage of bite pressure, which then leads to strain and other concerns.
Additionally, the roots of a tooth are essential for stimulating your jawbone and keeping the tissues strong enough to support your teeth. You could run into the issue of degradation if a replacement is not sought in a timely manner, but fortunately, dental implants can help. To learn more about this process and how our team can help, give our office a call today.
Advantages of Dental Implants
Your dentist may recommend the help of a dental implant if you are experiencing any of the issues mentioned previously. This prosthetic or restoration consists of a biocompatible titanium post and an artificial crown, both designed to work together in a similar manner as your natural roots and teeth.
Because a dental implant aims to replace the entire crown and root system, it can provide additional help with completing functional tasks. Moreover, the presence of the implant post can help stimulate the jawbone to keep it strong, preventing premature degradation. Contact our team to learn more today.
Providing Lifelike Benefits
Another major benefit of dental implant treatment is that it can be performed in such a manner that offers a lifelike finish. Nothing is more disheartening than noticeable treatment, but with the help of advanced dental technology, most will not even be able to tell you received treatment, to begin with.
Give Our Team A Call
Contact Dreem Dentistry in Leawood, KS by calling 913-681-5500 to schedule your next appointment with a member of our team and learn more about the many benefits of implant technology.