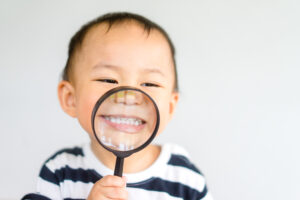 Whether you learned from a young age that your smile's health matters significantly or you received a later start but are on track now, two things remain consistent. First, dental prevention is your major line of defense against harmful bacteria and infection. Second, oral bacteria, infection, decay, and more are always attempting to compromise your smile and they never truly cease. In today's blog, your Leawood, KS dentist takes a look at the role of your preventive dental routine when it comes to maintaining a lifelong smile, and how our team can help.
Considering Your Oral Health
By now you are likely aware of the many functions your smile provides. Not only is it an indicator of higher self-esteem, confidence, and happiness, but it serves a variety of purposes as well. For example, your teeth help you chew and bite your food while also stimulating the jawbone and keeping your bones strong.
Though teeth are protected by a layer of dental enamel – the strongest element the human body produces – that does not mean that a lackluster care routine and the presence of hyperactive oral bacteria cannot break it down. As a matter of fact, your enamel can become weak and erode away, and once it is gone, it is gone for good.
Due to this process, your dentist recommends practicing a well-rounded preventive dental routine at home and in our office so as to provide your smile with the best chances of staying strong and protected. To learn more about this process and how our team can help, reach out to our office and schedule a visit today.
Benefits of At-Home Care
It goes without saying that brushing your teeth is the foundation of a healthy smile but stopping there is not enough to keep your grin strong for life. Indeed, your oral health is affected by all components that make up your oral cavity, and as such, your at-home routine should be reflective of this.
Indeed, your dentist recommends practices that focus on various aspects. This means brushing your teeth at least twice a day, flossing between meals to protect your gums, and utilizing mouthwash so as to reach areas that may be difficult or inaccessible. Give our team a call to learn more about this process today.
The Role of a Checkup
It is not enough to practice care at home, and a trained professional can help identify major or minor issues so that you can focus those areas. Indeed, this is the function of your dental checkup and cleaning, and we recommend attending a visit at least twice a year to ensure your smile is in good health.
Learn More Today
To learn more about the need for thorough prevention, contact Dreem Dentistry in Leawood, KS by calling 913-681-5500 and schedule your next visit with our team today.