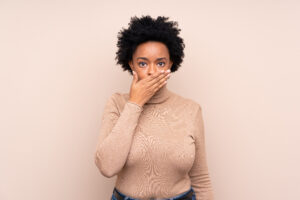 Ensuring that you are relaxed and at ease during your dental visit is one of our top priorities, right up there with your overall oral health. Indeed, we want to do what we can to help you feel comfortable about your visit, as well as excited to care for your smile. Bear in mind, however, that sometimes circumstances occur outside of your control, and it is the manner in which you respond to the situation that impacts the outcome. In today's blog, your Leawood, KS dentist discusses what happens during a dental emergency, as well as what steps our team takes to prioritize your oral health.
Is it an Emergency?
An important aspect to note about a dental emergency is understanding what constitutes one. Indeed, not every instance is an emergency, but it is also important that you do not put off seeking treatment, especially in the case that it is. But what exactly makes up a dental emergency?
Generally speaking, instances that produce discomfort, pain, and significant noticeability are often considered emergencies. For example, a knocked-out tooth should be brought to our attention immediately, just as swollen or inflamed gums that cause you pain and discomfort should be.
Because dental emergencies can range in terms of damage, complexity, and more, there is not a highly-specific circumstance to be on the lookout for to prevent it. Further, emergencies can occur at any time to any person and should be handled with efficiency and care to ensure the best possible outcome for your smile and your oral health. To learn more about this process and what options you may have, reach out to our team today.
What to Keep in Mind
When it comes to dental emergencies, understand that time truly does play a significant role in the process. Indeed, the sooner you bring the issue to our attention, the more likely we are able to restore your grin. This does not mean rushing and reacting carelessly, however, as this can also lead to increased chances of making the situation worse.
If presented with an emergency situation, take strides to regulate your breathing and keep a clear head so that you can pursue your next best steps efficiently. Contact our team today to learn more about this process and how we can help.
Prioritizing Your Smile's Health
Your oral health is our top priority, and sometimes accidents occur. As such, it is best not to fret about what could have been done or how it could have been prevented, and instead, act with efficiency and diligence to ensure your smile is properly cared for and restored.
Learn More Today
Contact Dreem Dentistry in Leawood, KS by calling 913-681-5500 to schedule your next appointment with our team and learn about the steps you can take to address your dental emergency with efficiency.