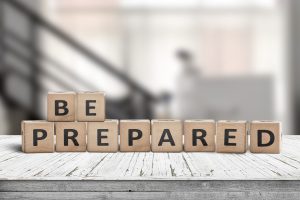 There are a number of situations that can pose as an obstacle preventing you from attending your dental visits, including dental anxiety or phobia. Indeed, missing one visit may not be the worst situation in the world, especially if you reschedule, however, missing multiple can and will result in serious complications down the line. For some, however, dental emergencies that are not acting upon in a timely manner may be the cause of oral concerns. In today's blog, your Leawood, KS dentist takes a look at what may be considered a dental emergency, as well as what steps you can take to ensure the best outcome for the situation.
What is an Emergency?
It goes without saying that an emergency or accident can occur at any given time to any person, meaning nobody is immune from the effects. This can include receiving physical damage from a sporting incident, biting down too hard on crunchy food, or even tripping and falling face-first into the pavement. For the purposes of seeking treatment, a dental emergency is considered any situation that leads to damage, pain, or significant discomfort within the oral cavity.
Indeed, an emergency can affect any area of the mouth, including your teeth, gums, and other tissues and structures. Though the severity of the situation will vary and, as such, influence the type of treatment you should pursue, it is always best to act sooner rather than later to provide your smile with the best chances of success.
If your situation is extreme, meaning you are losing a significant amount of blood and/or are in excruciating pain, it may be best to seek emergency treatment at an emergency room. For all other instances, however, contact our team immediately.
Ways to Stay Calm
Though this step is much easier said than done, staying calm and acting with efficiency can actually influence your treatment greatly. Indeed, people can react in different ways to dental emergencies, and some people may go into shock whereas others may act in a frantic manner. In cases such as these, the probability of making the situation worse or being negligent to steps increases. Practicing breathing exercises, grounding exercises, and more can help clear your head so that you can take the next action step efficiently.
Have Someone in Mind
Though one cannot predict an emergency will happen before it does, you can make arrangements to have a plan in place in its event. For instance, having a go-to person in mind can serve you greatly in a dental emergency, as it introduces a rational thinker into the situation that can also transport you to and from your visit.
Call Our Office
Contact Dreem Dentistry in Leawood, KS by calling 913-681-5500 to learn more about the steps you can take in a dental emergency, and schedule your next visit with our team today.