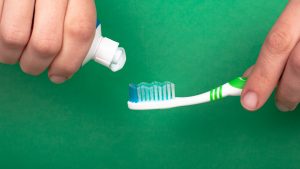 Believe it or not, Fall is nearly here! That means spending time with family, enjoying a break from school and work, and indulging in some holiday classics. Indeed, this year has flown by for many, and finally being able to go out and resume life following the COVID-19 pandemic lockdown has been a dream for many. Keep in mind though that just as the Fall season approaches, so does your routine dental examination and cleaning. In today's blog, your  Leawood, KS dentist details the importance of attending your dental examination at least twice a year, as well as what benefits you can look forward to in your next visit.
In-Office Visits Every Six Months
It goes without saying that your smile is constantly fending off the threats of decay, infection, oral bacteria, and more, but just how frequently are these concerns arising? Truthfully, these issues never truly cease. Indeed, from the moment you are born and well into adulthood, nearly every factor can influence your smile's health, and more often than not, it is in a negative fashion.
Because you never truly get a break from the myriad of oral health concerns that plague your grin, it is important to practice an involved preventive dental routine. This means more than just brushing your teeth when you wake up in the morning. In fact, an effective routine consists of brushing at least twice a day, flossing after meals, learning how many foods and beverages interact with your teeth, and attending routine preventive visits.
While the majority of your routine takes place at home, your six-month checkup is crucial for detecting concerns early on. To learn more about this process and how our team can help, reach out to our office today.
Identifying Potential Concerns
Although you may be doing everything right at home to ensure your grin is protected, an in-office checkup and cleaning is considered essential for adequate oral health. You see, this visit allows our dentist to professionally examine your grin for any signs of trauma, damage, infection, and more. Not only this but attending these routine visits every six months allows us to mitigate the effects of minor concerns and prevent them from becoming major. Contact our office today to learn more and schedule your appointment.
We Also Screen for Oral Cancer
In addition to examining for concerns targeting your teeth, we also examine your mouth in its entirety to check for other oral health concerns that might be going on. One of the major things we check for is oral cancer, as it can impact anyone of any age.
Schedule Your Appointment
Contact Dreem Dentistry in Leawood, KS by calling 913-681-5500 to learn more about the need for routine checkups, and schedule your next appointment with our team today.