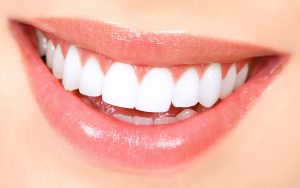 Because our grins come into contact with so many factors that negatively impact them, teeth whitening is a process sought by a significant number of people. Indeed, your smile's strength, function, structure, and appearance all face countless threats from day-to day activities, and it is up to us to take care of them and make sure they are doing well. In today's blog, your Leawood, KS dentist takes a look at the cosmetic side of your dental procedure by explaining how your appearance can benefit from teeth whitening.
The Impact of Stains
Most people know the impact that using tobacco products or heavily consuming alcohol has on one's grin. What many do not know, however, is that the list of dangers and threats is actually much bigger than you would think. For instance, too many oranges will gradually reduce your protective layer of enamel. What's more, too much sugar consumption can actually expedite the process of oral bacteria breaking down your teeth through the secretion of harmful acids. Just as these examples affect your mouth's structure and function, respectively, factors such as substance use and consumption of foods with staining pigments like coffee impact your smile cosmetically.
As time progresses, stains continue to set further and further into your teeth to the point they become difficult to remove with regular brushing. What's more, your once vibrant appearance diminishes in hue without proper care. In cases such as these, it might be time to consider the benefits of cosmetic dentistry.
A Conservative Treatment
Enhancing your smile by whitening your teeth involves the use of a safe but strong bleaching agent to lift the set-in stains. During the process, your dentist will apply the gel to the surfaces of your teeth and stimulates the material with a special light. The gel then activates and sets to work breaking apart the buildup.
In addition to removing darkened spots, your treatment can aid in lightening your smile up to several shades brighter. To learn more about this process, contact our office to speak with a member of our team.
Lifelike Solutions
One of the major benefits of teeth-whitening is that it inherently cosmetic in nature. This means that it enhances your appearance without having to significantly alter your oral structures. The best part, however, is that your results will have a natural finish, eliminating many blemishes or discrepancies along the way.  Our team works carefully with you to customize your treatment and ensure that you enjoy the final product. For more information about removing unsightly blemishes, reach out to our office.
Schedule Your Appointment
Contact Dreem Dentistry in Leawood, KS by calling 913-681-5500 to schedule your next appointment with our team and ask about your cosmetic dental options to help enhance your gorgeous grin.