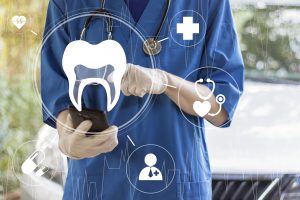 Dentistry is often a blanket term given to any care or treatment to the oral cavity provided by a professional. When we unpack this term, we see that there are a number of specific areas, including preventive dentistry, restorative dentistry, and even cosmetic dentistry. While this helps us differentiate between specific treatments, bear in mind that it is often not as cut and dry as one might expect, as some needs fall into multiple categories. In today's blog, your Leawood, KS dentist takes a look at situations that constitute an emergency and what steps you can take to ensure proper care.
Having a Plan
It goes without saying that nobody plans or schedules an emergency – they merely just happen. Indeed, emergencies can affect anyone of any age at any point in time, and attempting to anticipate the exact level of concern is a waste of effort and time. Instead, our team recommends having a loose plan that you can following the event that something was to happen.
When we say have a plan, we do not mean anticipate exact concerns. A plan can be used as a comprehensive list of musts that need to be completed. For example, an important step in having your oral concern tended to includes having a person in mind that you can call in the event that you cannot drive yourself to our office. Another example includes knowing what to do if a tooth or part of a tooth becomes knocked-out or dislodged. For more information about the planning process, reach out to our team today.
Acting with Efficiency
One of the biggest missteps that many run into is not acting with efficiency. Needless to say, dental concerns are not going to get better with time, and time is of the essence in a number of situations. Keep in mind that there is the possibility that you will be in shock after experiencing some form of emergency, making it difficult to think clearly. If this becomes the case, it is important to consider a close friend or relative for assistance so as to get the ball moving.
Bear in mind, however, that there is a significant difference between acting with efficiency and rushing. For the latter, your chances of making fatal mistakes increases drastically, which is why it is your first and foremost priority to try your best to remain calm.
Steps You Should take
When seeking treatment for your dental emergency, the first step you should take is to phone a friend or family member to bring you to our office. Next, you will want to locate any dislodged structures and take care to preserve them by placing them in a concealed container of salt water and bringing it with you to your visit.
Schedule Your Appointment
For more information about what to do in your emergency or to schedule your appointment with our team, contact Dreem Dentistry in Leawood, KS by calling 913-681-5500 today.