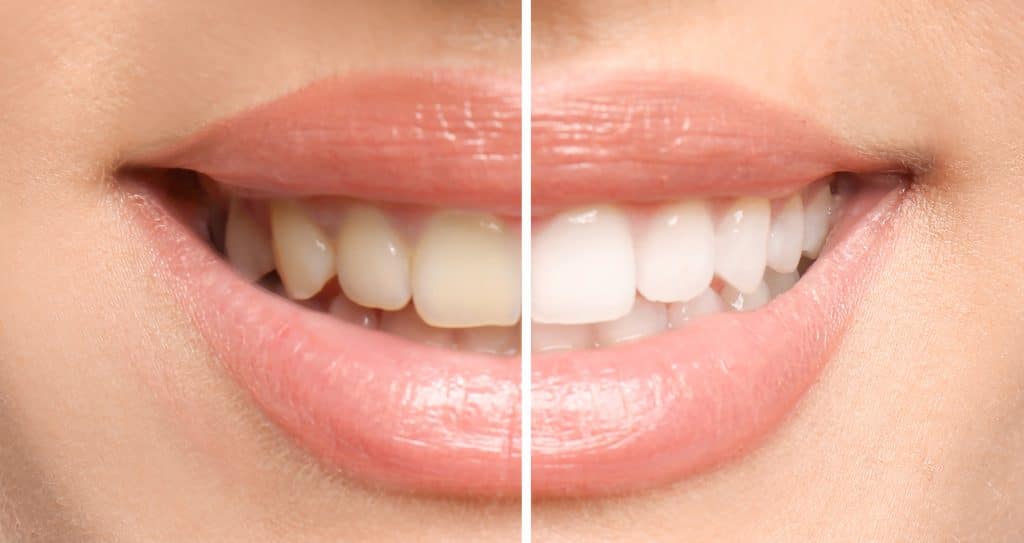 Whether you are aware of it or not, your smile endures a great deal of wear and tear throughout the years. It is affected not only by your regular brushing and flossing routine, but the foods you eat, beverages you drink, and a variety of other circumstances. Because of this, most people can benefit from cosmetic treatment that can remove stains that have developed over the years. Fortunately, this process does not require extensive treatment and can even be performed in as little as one visit. When you are considering a brighter smile, your Leawood, KS dentist at Dreem Dentistry is ready to help you enhance it with cosmetic whitening.
It Removes Stains
Over the years, the types of foods and beverages we ingest can cause more harm to our smiles than we know. For example, coffee has a high level of acidity, which eventually wears down the protective layer of enamel that surrounds the teeth. What's more, coffee's acidic nature and dark color aids in staining your teeth a darker shade. This can result in a lack of confidence due to unhappiness with one's appearance, and can cause your grin to look unkempt or dingy. When this occurs, it might be time to consider enhancing your smile.
Teeth whitening offers the ability to lighten the appearance of your smile up to a few shades brighter through a simple process. It involves the use of a topical treatment that is applied to the surface of the teeth. The treatment consists of a safe but effective bleaching gel, and is left on for a duration of time before removing. For more information on this process, contact our office today.
It Only Takes One Visit
Your day-to-day schedule is usually pretty hefty, meaning that finding the time to schedule an appointment can be tricky. Fortunately, cosmetically enhancing your grin is a fast and efficient process that takes only one visit to complete. We recognize that between the hustle and bustle of everyday life, it can be difficult to find the time to take care of yourself. Contact our team today to schedule your treatment with us or learn more.
It Can be Done in Office or at Home
The beauty of the whitening procedure, is that not only can it be done in one short visit in-office, but it can also be done at home with one of our take home whitening kits. You no longer have to fret about fitting in the time to enhance your appearance in the office now that it can be done at home, and we offer kits to help you get started.
Enhance Your Grin Today
Contact Dreem Dentistry in Leawood, KS by calling 913-681-5500 to learn more about our teeth whitening procedure or to get your take home kit today.