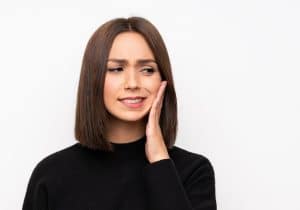 When you're confident in your dental hygiene and preventive dental care routines, it can be easy to feel like your smile is invincible. However, many cases of tooth damage occur unexpectedly, or as the result of an underlying problem that patients don't realize they have (such as bruxism). If you don't realize that your tooth is damaged, or if you procrastinate in addressing the problem, then there's a chance that the damage will grow increasingly worse and become an even bigger threat to the rest of your oral health.
Types of tooth damage to worry about
Tooth damage can mean different things to different people, and sometimes, the importance of it isn't obvious. For example, when many people think of damage to their teeth, they imagine large cracks or breaks in a tooth's visible surface, which can sometimes be the case. However, tooth damage can also include less obvious problems, such as the wearing down of your tooth's chewing surface or a small, seemingly minor chip at the edge of the tooth. Whether it seems minor or is obviously significant, any form of damage to your tooth can negatively impact its overall health, strength, and integrity. In time, the damage can also grow increasingly more significant the longer it's left untreated.
The importance of prompt treatment
Because a tooth can become more severely damaged over time, it's important to address tooth damage as soon as possible by having your dentist examine, diagnose, and treat it. The problem with tooth damage is that any of your tooth structure that's lost because of it will not grow back. Your tooth won't regain its strength and integrity on its own, and the pressure of your bite will cause the damage to worsen if you do nothing. Restoring your smile by repairing the damage to your tooth will help you preserve what remains of the tooth's healthy, undamaged structure, and as a result, can help you avoid the need for more extensive treatment later.
What restoring your smile could mean
Since tooth damage can vary greatly from person to person, addressing it is a highly personalized process. It begins with your dentist assessing the nature and extent of your tooth's damage and any contributing factors to it, such as bruxism or an imbalance in your bite. If necessary, your smile restoration plan may include correcting the underlying problem to avoid experiencing damage to other teeth in the future. To repair your tooth, your dentist will design a treatment plan that offers optimal results while minimizing the extent of preparation needed to your tooth's natural structure.
Learn how to successfully restore your smile
Any damage to your tooth's natural structure can grow worse over time, and addressing the problem early could be essential to saving and preserving the rest of your smile. To learn more, schedule an appointment with us by calling Dreem Dentistry in Leawood, KS, today at 913-681-5500. We also serve patients who live in Overland Park and all surrounding communities.