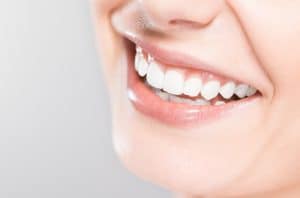 Some common dental restorations are designed to restore a specific part of your tooth's structure. For instance, a tooth filling is only made to fill a cavity and restore the part of your tooth that lost structure to it. However, a dental crown is a more comprehensive restoration that's designed to completely restore the entire crown structure of your tooth. For example, if a tooth is significantly damaged, blemished, or lost, then the right custom-made dental crown may be the ideal solution for restoring, improving, or replacing it with optimal results.
Fixing a fractured or broken tooth
Fixing a tooth that's been fractured or broken is one of the more frequent reasons why dental crowns are recommended. Unlike a cavity or a minor case of tooth damage, a fracture that extend through most or all of your tooth's crown can place the entire tooth at risk by compromising its structural integrity. It may not take much bite pressure for the fracture to continue extending, and a dental crown may be ideal for restoring and protecting the tooth to prevent this from occurring.
Improving the size and shape of a tooth
Many of today's modern dental crowns are crafted from highly lifelike dental materials, such as porcelain or zirconia, which allows them to closely resemble the appearance of your healthy, natural tooth structure. The more lifelike appearance of the restoration allows a dental crown to restore your tooth while preserving your smile's healthy, natural appearance. It can also make a custom dental crown a good solution for improving the appearance of a tooth whose crown is significantly blemished. If the tooth cannot be improved with a cosmetic dental treatment, then placing a lifelike dental crown over it could instantly improve its entire appearance.
Replacing a lost tooth and its root
Tooth loss is a significant concern for many patients, and dental crowns used to have a limited role in helping them address it. For example, dental crowns are traditionally utilized to support a dental bridge, which also consists of one or more lifelike replacements for your lost tooth or teeth. Today, however, more people are able to utilize a single dental crown and implant post to create a more realistic tooth replacement that consists of a biocompatible, root-like anchor to support the custom dental crown.
Learn what a dental crown can do for you
Modern dental crowns can be designed and customized to achieve a variety of specific goals when restoring and improving your tooth. To learn more, schedule an appointment with us by calling Dreem Dentistry in Leawood, KS, today at 913-681-5500. We also serve patients who live in Overland Park and all surrounding communities.