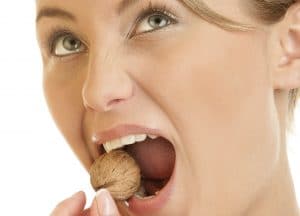 While there is no single dental treatment to help everyone avoid dental health concerns, there are certain things that everyone needs to achieve that goal. For example, a consistent routine of good dental hygiene at home and a regular schedule of preventive dental checkups and cleanings go a long way in preventing the things that can lead to issues like cavities, gum disease, and more. For your preventive dental efforts to succeed, it's important to ensure your natural teeth remain healthy and resilient, and these few tips can help improve your chances of success.
Focusing on your dental hygiene routine
The most important step to preserving your teeth is to focus when you're cleaning them every day. The most consistent threats to your teeth are the harmful oral bacteria that gather on their surfaces throughout the day. Stick to a schedule of brushing your teeth twice and flossing at least once every day, and pay close attention to ensure that you clean every surface of every tooth. This will limit the amount of plaque buildup on your teeth and reduce the impact oral bacteria can have on their health and integrity.
Avoiding things that weaken your tooth enamel
Oral bacteria weaken your teeth by producing substances that specifically attack them. For instance, some bacteria found in dental plaque will convert sugars and other carbs from your foods and beverages into acids that weaken and erode your tooth enamel. These substances can also sap your teeth of the minerals that make up their enamel, making it difficult for them to replenish their outer layer. In addition to consistently cleaning your teeth of harmful bacteria buildup, it's also important to limit things that can accelerate the process, such as eating and drinking sugary foods and beverages constantly.
Visiting your dentist on a regular basis
Good dental hygiene and mindful care of your teeth can do a lot to help you preserve their natural health and integrity. Yet, it also takes professional care and attention to routinely clean away calcified plaque (known as tartar) from your teeth and to check if one or more teeth have developed any concerns. Keeping your teeth healthy and resilient requires routine professional checkups and cleanings with your dentist, which you should attend as often as recommended.
Learn how to make your teeth stronger and healthier
Maintaining the overall health and integrity of your teeth and their enamel can help you avoid a wide range of potential oral health concerns. To learn more, schedule an appointment with us by calling Dreem Dentistry in Leawood, KS, today at 913-681-5500. We also serve patients who live in Overland Park and all surrounding communities.