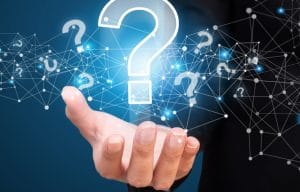 Many people should be worried about tooth loss. In many cases, it results from the development and progression of another oral health concern, such as tooth decay or gum disease. If you're worried about tooth loss, you may be more likely to take steps to prevent it from occurring. However, not everyone understands the risks that they face of losing one or more teeth, or how it would impact their smiles if they fail to prevent it. If they've already experienced tooth loss, it's just as important to understand the best way to restore their smiles and regain their bite's full function.
Does everybody lose adult teeth at some point?
The most important thing to know about tooth loss is that it isn't something everyone is destined to experiences. There may be instances when tooth loss is unavoidable, such as a dental emergency involving accidental trauma, or the impaction of a wisdom tooth that has to be extracted. However, taking good care of your smile with consistently excellent hygiene and preventive dental care can help you prevent many of the issues that typically result in tooth loss. That includes gum disease, which is the most frequent cause of tooth loss and the highest risk factor for many adults.
What can you do to prevent it?
Preventing tooth loss can be successful if you prevent the conditions that lead to it, or address them as soon as possible, before they can cause significant harm to your smile. For example, if you brush your teeth twice and floss at least once every day, you can inhibit the buildup of plaque and harmful oral bacteria on your teeth and gums. Routine dental cleanings ensure that your dentist can remove any lingering traces of plaque or calcified deposits of it, known as tartar. In doing so, you can prevent the development of conditions like gum disease, which stems from the excessive and overwhelming presence of harmful oral bacteria on and underneath your gum tissues.
How can you restore your smile after tooth loss?
If you do experience tooth loss, then dealing with its cause and consequences is important to maintaining the future health and integrity of your smile. Fortunately, many patients can benefit from replacing one or more lost teeth with advanced dental implant restorations, which include replacement posts for your lost teeth roots. With the help of dental implants, you can prevent many of the more serious effects of tooth loss, including the gradual loss of mass and density in your jawbone structure.
Get answers to more questions about tooth loss
If you aren't sure how to prevent tooth loss, or what to do if it occurs, then we can help! To learn more, schedule an appointment with us by calling Dreem Dentistry in Leawood, KS, today at 913-681-5500. We also serve patients who live in Overland Park and all surrounding communities.