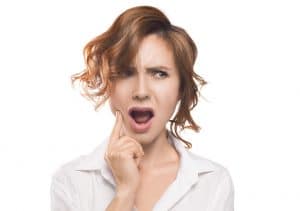 While some oral health concerns can take a while before they become obvious, a broken tooth isn't usually something that's easy to ignore. In many cases, it's the result of an emergency situation that involves accidental trauma to the tooth, and both the damage and discomfort are immediately noticeable. Like most forms of tooth damage, a broken tooth must be restored as soon as possible to avoid even more damage to the tooth's healthy, natural structure. Fortunately, the right restorative treatment can help your tooth regain its strength and integrity, as well as preserve the tooth's long-term health and integrity.
Treating the tooth as soon as possible
The piece that breaks off of your tooth may be small or large, but regardless of its size, the threat to your tooth's health and integrity is significant. Because tooth damage, including breaks, will get worse over time if left untreated, it's important to have the broken tooth restored as soon as possible. This may require scheduling an emergency visit to your dentist's office. During the visit, your dentist will assess the extent of damage to your tooth and help you choose the most appropriate treatment to restore it.
Addressing the tooth's damage
The extent of the break in your tooth's structure has a significant impact on the treatment that suits your tooth best. For instance, if the broken piece is small enough, the tooth may be restored with minimally invasive tooth bonding or a custom-designed porcelain veneer. However, given the potential seriousness of a broken tooth, the more appropriate solution is often a custom-designed dental crown. A crown is designed to completely restore a tooth's visible structure, which it accomplishes by capping all of the tooth's natural crown. When your tooth breaks, a crown can fully restore its strength and integrity, as well as its healthy size, shape, and contour.
Preserving the tooth's structure
Dental crowns and other custom restorations serve two highly important purposes when it comes to addressing tooth damage. First, the goal is to restore the damage and give your tooth back its full, healthy function. However, your restoration also has to protect and preserve the healthy, natural, undamaged structure of the tooth. When a tooth breaks, all of its structure can be compromised and made weaker, putting the entire tooth at a higher risk of experiencing more extensive problems.
Learn how to save a broken tooth
When your tooth breaks, the pain you may feel is only part of the problem. Your tooth can also be seriously threatened until you successfully restore the tooth. To learn more, schedule an appointment with us by calling Dreem Dentistry in Leawood, KS, today at 913-681-5500. We also serve patients who live in Overland Park and all surrounding communities.