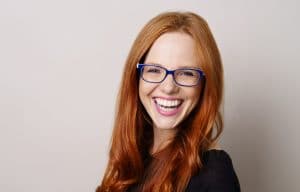 One of the reasons why dental crowns are among the most popular restorative dental treatments is because they can work to address a wide range of different tooth concerns. Another reason is because, in many cases, the restoration can look as natural and lifelike as it performs, offering optimal discretion when restoring your smile. While a dental crown can do many things for your tooth, depending on what it's needs are, the most important function it provides is giving your tooth a second chance. In cases of tooth damage that require a dental crown to address, the tooth in question is often close to being lost or needing extraction.
Giving your tooth its strength back
Healthy, natural teeth are among the strongest parts of your entire body, but when they're damaged or compromised in some way, that strength is forever changed. Depending on the extent of damage to your tooth, you might not notice that it's become weaker and less able to perform properly. However, its diminished strength and function can have drastic impacts on your oral health long-term. Capping a damaged tooth with a custom-designed dental crown can restore the tooth's strength and its ability to withstand your bite's pressure. Once it's restored, your tooth will be able to once again function the way it's meant to.
Reducing the risk of further damage
While your teeth may be strong and highly resilient, they lack an important capability that most other tissues in your body have – the ability to heal and repair themselves when they're damaged. Once a tooth becomes worn down, fractures, or has a piece broken off, the damage will be permanent. More important, it will continue to grow more severe under the pressure of your bite, which can lead to more serious problems for the tooth and your long-term oral health. Placing a dental crown over the tooth won't heal its damaged structure, but it will stop it from becoming even more damaged and restore its ability to function properly when you bite and chew.
Restoring your overall bite function
Though the impacts may not be noticeable at first, any form of damage to your tooth can have a negative impact on your bite's ability to function properly. This function relies on several different factors, from the alignment of your teeth and jawbones to the health and integrity of each individual tooth. Having a fracture or break in your tooth structure can make it more difficult and painful for your tooth to be exposed to your bite's pressure, though a dental crown can address this can help you fully restore your overall bite function as well as your tooth.
Learn if a dental crown can save your tooth
Dental crowns can be recommended for a variety of reasons, but in most cases, its main purpose is to help you save your tooth and give it back its ability to function properly. To learn more, schedule an appointment with us by calling Dreem Dentistry in Leawood, KS, today at 913-681-5500. We also serve patients who live in Overland Park and all surrounding communities.