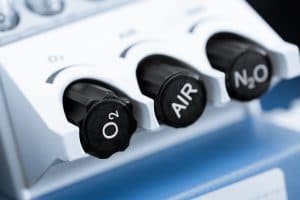 Dental anxiety is a very real issue for many patients. If you're someone who doesn't have any problems scheduling and attending dentist appointments on a regular basis, that's great! For some though, visiting the dentist is an obstacle. Dental anxiety often stems from a bad childhood experience with the dentist. The wrong care provider and the wrong care environment can cause trips to the dentist to feel uncomfortable and overwhelming. If you're trying to deal with your dental anxiety, dental sedation may provide an effective method.
Dental Sedation Eases Dental Anxiety
Dental anxiety can come from a number of sources. If you had a poor experience at the dentist's office when you were young, that can stick with you and color your future experiences. If dental anxiety prevents you from making regular appointments, issues like cavities can start to compound. Eventually, this may even worsen your dental anxiety because you're worried about what the dentist will find. Treating that anxiety can be relatively straightforward. Dental sedation includes a number of different sedation methods designed to get you through your appointments. Options like nitrous oxide sedation and oral sedation can be used to help you feel at ease during visits.
Nitrous Oxide Sedation Is Helpful and Mild
Nitrous oxide is often referred to as "laughing gas" because it produces a calming, relaxing effect. When used as a dental sedative, patients will wear a mask that allows them to breathe the gas in through their nose and exhale through the mouth. This breathing cycle means that the effects of the sedative wear off soon after you take off the mask. This is ideal for patients attending appointments in the middle of the day who need to return to work afterward. The mild, relaxing effect of nitrous oxide is ideal for patients who normally struggle to make their appointments.
Oral Sedation Is a Stronger Option
If you are a patient that experiences heightened levels of anxiety at the dentist's office, you may need something stronger than nitrous oxide to help you through the appointment. Oral sedation provides a stronger option for anxiety relief. Oral dental sedation is a medication that you take before your visit. This option can be ideal for patients who are undergoing more extensive dental work. Since the effects of the treatment are stronger, you will likely need someone to drive you home after your appointment.
Treat Your Dental Anxiety Effectively at Dreem
Patient comfort is a priority for the team at Dreem Dentistry. We want our patients to feel relaxed and welcome during their visits so that they continue to follow up on the preventive dental care they need to keep their teeth healthy. If you struggle with dental anxiety, ask about dental sedation options at Dreem. To schedule an appointment or learn more, contact Dreem Dentistry in Leawood, KS at 913-681-5500.