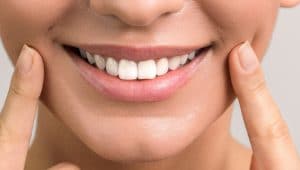 One of the best ways to stay on top of good overall health is keep your mouth consistently healthy and free of disease. In addition to the havoc that things like tooth decay and gum disease can wreak on your oral health, they can also impact your immune system's ability to function properly in several important ways. Today, we examine the importance of keeping your mouth healthy and a few tips for how you can do it better every day.
Be more attentive at the bathroom sink
Brushing and flossing your teeth every day is one of the most important things you can do in maintaining your good oral health. That's because oral bacteria are a constant threat to your oral health, and are a constant presence in your mouth and on your teeth's surfaces. However, just passing your toothbrush over your teeth and going through the motions of flossing isn't enough to successfully clean all of the bacteria from your teeth surfaces. For your hygiene routine to be good enough, you should pay close attention as you brush and floss. Be sure to clean every surface of your teeth, and pay close attention to any food particles or plaque buildup that you might've left behind.
Be conscious of how your food affects your teeth
Keeping your teeth clean of oral bacteria is important, but it isn't the only aspect of keeping your teeth mouth healthy. Oral bacteria pose the greatest threat when they metabolize the nutrients in your food and beverages, specifically the carbs found in many processed foods. To limit the amount of harmful substances oral bacteria can metabolize, control your eating and snacking habits throughout the day. Avoid products that are packed with sugar, which can specifically promote acid development that leads to tooth decay. The more often you snack throughout the day, the greater your teeth's exposure to these substances will be.
Pay attention to any warning signs of trouble
When you pay close attention to your teeth and gums as you brush and floss them, you can do more than just make sure you do a good job of cleaning them. You should also take note of their appearance and any changes you might notice over time. Visible changes to the color and texture of your tooth structure or oral tissues can often indicate the development of a potentially serious oral health concern.
Learn better ways to keep your mouth healthy
Keeping your mouth healthy consistently is an important way to maintain your good oral health, as well as your overall systemic wellbeing. To learn more, schedule an appointment with us by calling Dreem Dentistry in Leawood, KS, today at 913-681-5500. We also serve patients who live in Overland Park and all surrounding communities.