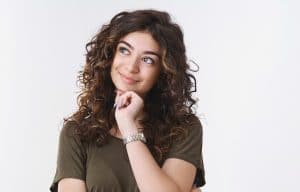 Some people aren't surprised to learn that they need to have a tooth extracted. They may have already recognized how severely damaged or infected the tooth has become and suspected that it might need to be removed. However, that isn't always the case, and many patients are completely surprised to hear that they need tooth extraction to restore and preserve their smiles. Fortunately, extracting a tooth isn't typically a complicated process. Even though the loss of the tooth can impact your oral health, we can also customize a treatment plan to replace the tooth and fully restore your smile as soon as possible.
Don't wait too long to decide
While there are many different potential reasons for needing tooth extraction, most involve situations that have grown progressively worse over time. This means extracting the tooth is the last resort for addressing the concern, and its late stage means you shouldn't wait any longer. Not all compromised teeth will fall out on their own over time, and the longer they remain, the greater the threat they can pose to your oral health. For tooth extraction to successfully preserve your smile, it should be performed as soon as possible after your dentist recommends it.
Don't forget about replacing the tooth
Some cases of tooth extraction are the result of an impacted tooth, such as a third molar (or wisdom tooth). Impacted wisdom teeth are often extracted, but don't need to be replaced because you have plenty of other teeth to make up your bite power. However, losing any other tooth can negatively impact the quality of your bite's function, its overall balance, the integrity of your other teeth, and much more. With the exception of removing an impacted wisdom tooth, tooth extraction should often be planned alongside an appropriate treatment for replacing the extracted tooth.
Don't risk your oral health any further
Because the need for tooth extraction is often the result of a progressive underlying issue, it's especially important to take excellent care of your oral health after you've restored your smile. For example, just because you've extracted and replaced a severely decayed tooth doesn't mean that you're now immune to tooth decay in the future. To protect and preserve the rest of your healthy, natural teeth, be sure to prioritize good daily hygiene practices and routine preventive visits at your dentist's office.
Learn more about tooth extraction
If you need to extract a tooth, then it's important to remember that the ultimate goal is to preserve your long-term oral health. To learn more, schedule an appointment with us by calling Dreem Dentistry in Leawood, KS, today at 913-681-5500. We also serve patients who live in Overland Park and all surrounding communities.