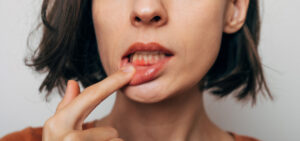 Most people will suffer from some form of periodontal disease in their lifetime. However, this disease must be managed in order to prevent inflammatory diseases such as diabetes and heart disease. In today's blog, your Leawood, KS, dentist talks about how we arrest the periodontal disease process to protect your overall health and wellness.
Why Do I Need a Deep Cleaning?
When periodontal disease takes hold, it becomes extremely hard to manage. With aggressive bacterial colonization below the gum tissues, regular cleaning is not sufficient to heal your mouth. Instead, we must clean and disinfect below the gum tissues and deep in the pockets that have formed from the disease process. Instruments will be taken gently below the tissues to break up tartar, plaque, and bacterial colonies. To ensure your comfort, numbing agents and laughing gas can be employed.
Managing The Disease After a Deep Cleaning
After your deep cleaning, the process of arresting the disease must continue. Due to the aggressive nature of periodontal bacteria, they re-colonize and begin to cause destruction if they are not consistently treated. Most often, patients are placed on a three-month periodontal maintenance program. On these visits, our team will monitor the pockets around your gums and be sure to clean them. Bacteria can re-colonize and begin to cause infection at around the ninety-day mark, which is why three-month visits are recommended. We will tweak the times between your periodontal maintenance cleanings in order to ensure the best care for you.
At Home Care
Being consistent in your at-home oral care routine is a must. Brushing with an electric toothbrush twice a day along with flossing and a mouth rinse once a day are recommended. The complete routine is the way to keep your mouth healthy. If flossing is missed, then the vulnerable spaces between your teeth will be left with bacteria and plaque that will cause the disease process to continue.
Our team will help you to understand the correct techniques and products that are best for your oral health situation.
Talk To Your Leawood, KS Dentist About Periodontal Disease
Contact Dreem Dentistry in Leawood, KS by calling 913-681-5500 to learn more about treating your periodontal disease with a gentle and preventative approach.