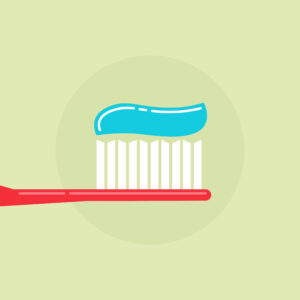 Whether you are aware of it or not, your smile is constantly facing the effects of various oral health threats and concerns. Though many patients are quick to jump to concerns such as tooth decay and gum disease (and we can't blame you, they are very common), these are only the tip of the iceberg. Indeed, even surface-level only concerns such as stains, chips, and cracks all develop from a host of wear and tear over the years, and sometimes the only thing that can help is a cosmetic dental procedure. In today's blog, your Leawood, KS dentist identifies the importance of starting with a healthy foundation of prevention and what to know about brushing your teeth.
Do Not Over Brush
It goes without saying that dentistry in and of itself is a complex area of study. What's more? There is a treatment for virtually every ailment, making it a highly versatile and much-needed practice. Though cosmetic treatment can be used for surface-level concerns and restorative care addresses issues after they have already taken place, prevention is the name of the game when it comes to caring for your teeth.
Indeed, dental prevention includes the habits you practice at home to keep your smile pristine and clean. When we ask our patients about their preventive habits, they are often quick to identify their patterns of brushing. Teeth brushing is necessary for reducing the levels of bacteria-laden plaque deposits that form around your structures as the day goes on.
While it is important to brush at least twice a day, be cautious about the frequency you use. After all, cleaning too often can actually cause more harm than good, as this contributes to the erosion of your protective dental enamel. Contact our team today to learn more.
Be Cautious About Pressure
Another important consideration to make when caring for your teeth is how much pressure you are using when you brush. In a similar manner to that of too frequent of care, brushing too hard can cause damage to your enamel, causing it to wear away faster. Moreover, once this material is gone, it will not come back, so it is even more important to prioritize diligent care. For more information about this process and scheduling your next checkup, give our team a call today.
Address Your Entire Smile
Arguably the biggest misconception that people have about their at-home routine is that it only consists of brushing. In all actuality, your health is influenced by the different structures in your oral cavity, which means it is also important to floss between meals and rinse using mouthwash.
Schedule Your Visit
To learn more about the ways you can better prioritize your oral health, contact Dreem Dentistry in Leawood, KS by calling 913-681-5500 and schedule your next appointment with our office today.