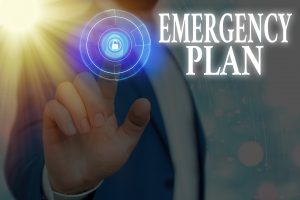 Taking care of your smile is a lifelong process, and sometimes we can fall short on the quality of our care. After all, we are all human, and it can be difficult to juggle the countless list of to-dos that constantly plague your schedule. While most things can be prepared for, sometimes life has other plans, and we are forced to make important decisions in a small amount of time. In today's blog, your Leawood, KS dentist discusses what to do in the event of a dental emergency, and how our team can help preserve your natural smile.
Stay Calm
While it is a lot easier said than done, remaining calm can benefit your situation greatly. Indeed, dental emergencies can occur at any given time to anyone of any age, meaning nobody is immune. What's more? Your emergency can vary in terms of degree, from minor situations of chipping or cracking, to major complications such as a knocked-out tooth.
When a person is in a state of shock or panic, it triggers a fight or flight instinct. This instinct typically causes us to think quickly on our feet, and without care, can cause situations to become worse than they might have initially been.
Despite the instinct to act quickly or in a rushed manner, the best thing to do is to remain calm. This will help you assess the situation and determine what your next best step will be. If you are around a family member or friend, have them help you gather your bearings so that you can better prioritize your immediate health situation. For more information about this process, contact our team today.
Have a Plan
The next best step when facing a dental emergency is to have a plan. While you cannot anticipate the full extent of an emergency situation before it happens, you can take care to follow a few pieces of advice in the event you are caught off guard by one.
To ensure the best possible outcome, you will want to remain calm and act with efficiency. This means having a point-person or point of contact in mind in the event an accident was to occur. This can include a family member or friend, or anyone you can rely on to help you out.
Next, you will want to ensure that there are not any dislodged structures or pieces of teeth. If so, make sure to gather what you find and carefully rinse under warm water. Make sure any tissues attached remain intact, and place the structure(s) in a sealed container with salt water, then bring it to your appointment.
Prioritizing Your Oral Health
The last thing your dentist wants is for you to lose a natural tooth, and not following these steps closely can minimize your chances of successful treatment. For more information, reach out today.
Learn More Today
Contact Dreem Dentistry in Leawood, KS by calling 913-681-5500 to schedule your emergency dental appointment with our team today.