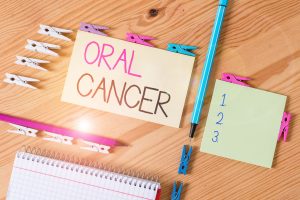 Summer is finally here, and families across the United States are gearing up for a fun-filled season. With most restaurants and event spaces open at full capacity and the benefit of a COVID-19 vaccine, many are aiming to make the most out of the warm months in order to make up for last year's pandemic lockdown. While you are relaxing poolside, however, it is important to make sure you are taking care of your health and protecting yourself from the harmful UV rays. In today's blog, your Leawood, KS dentist discusses the connection between excessive sun exposure and oral cancer, and how you can take steps to prioritize your oral health.
Dangers of Excessive Sun Exposure
Feeling the warm sun on your skin is a refreshing feeling when you have been in lockdown for months on end, but too much exposure can lead to serious complications down the line. For example, many individuals have experienced skin cancer development due to too much exposure. What's more? It does not stop there, as sunlight can lead to other complications you may not expect, including increased chances of oral cancer.
Indeed, you might not expect sunlight to be linked with oral health complications, but it is a very real concern. You see, excessive sun exposure to the lips can cause the cells to mutate and continue growing in size, damaging surrounding tissues.
Most often, the phenomenon appears as a growth that will not go away, and can develop anywhere in the oral cavity. This includes the lips, tongue, cheeks, throat, roof of the mouth, and floor of the mouth. If you suspect you might be experiencing these effects, do not hesitate to reach out to our team today.
Other Aggravators
Oral cancer does not stop at sun exposure, either. In fact, other circumstances that increase your likelihood of infection include use of tobacco products, excessive alcohol consumption, family history of cancer, and human papillomavirus.
Individuals who endure the effects of oral cancer often experience a number of signs and symptoms. These can include the development of a rough red or white patch in the mouth, swelling, thickness, abnormalities such as bumps or lumps, unexplained bleeding, persistent sores, ear pain, and more.
Steps You Can Take
While there is no proven way to prevent oral cancer entirely, there are a few steps you can take to ensure your health is in optimal condition. When you come in for your routine checkup and cleaning, ask our team about an oral cancer screening to ensure your health is up-to-par. What's more? Taking steps to limit alcohol consumption, sun exposure to the lips, and ceasing use of tobacco products is helpful in reducing your chances of development.
Learn More Today
Contact Dreem Dentistry in Leawood, KS by calling 913-681-5500 to learn more or to schedule your next appointment with our team today.