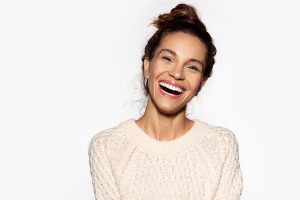 Staying on top of your oral health is a never-ending cycle of ensuring you are brushing and flossing properly, maintaining a healthy diet, and attending routine dental visits. Indeed, you may be putting your all into your routine, and yet falling short in any one category can lead to a slew of complications. What's worse is when you do everything right and still endure cosmetic concerns such as chips and cracks. Fortunately, that is where we come in to help. In today's blog, your Leawood, KS dentist discusses the ways you can mend noticeable blemishes within your smile with the help of cosmetic tooth bonding.
Daily Wear and Tear
It is no surprise that our grins endure a tremendous amount of wear and tear over the course of our lives. After all, when nearly everything offers some form of damage or negative impact, having a well-rounded routine is a must.
Bear in mind that cosmetic dental concerns can arise from a variety of situations. These can include not paying mind to the negative effects certain foods and beverages have on your teeth, physical injury or trauma, and even from normal activities such as consistent biting or chewing.
That being said, it can be disheartening to discover one or even several noticeable discrepancies in your grin even after dedicating your time to an effective preventive routine. Fortunately, all hope is not lost, however, and your dentist may be able to help with a conservative treatment known as cosmetic bonding and contouring.
The Impact on Your Esteem
Many people associate having a bright and beautiful smile with an increased level of self-confidence. If this is true, then having your otherwise perfect grin disrupted by even a single chip can be very harmful to one's esteem. In order to best address this, your dentist might recommend the use of cosmetic bonding and contouring.
This process involves applying a composite resin to the affected area so as to remove traces of the visual complication and reestablish a near-seamless appearance. What's more, the composite resin material used has the ability to be shade-matched to the exact hue of your smile, meaning you will not have to worry about a noticeable correction. For more information about this process, reach out to our team today.
A Conservative Solution
When it comes to enhancing one's appearance, many believe that the process might be extensive in nature. In other words, there is a fear that it will require significant structural change. On the contrary, however, this is not the case at all! In fact, many forms of cosmetic dentistry offer treatment relatively conservative in nature. Indeed, using a surface-level treatment to address a surface-level problem has proven very successful in the past.
Schedule Your Visit
Contact Dreem Dentistry in Leawood, KS by calling 913-681-5500 to learn more today or to schedule your next dental appointment with our team.