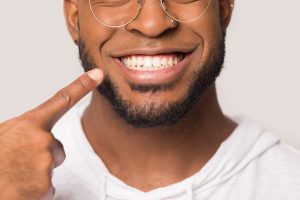 It goes without saying that your health is the top priority to consider when it comes to making decisions about your smile. While nearly every individual strives to maintain a beautiful grin for life, sometimes concerns threaten its integrity and cause your grin to diminish in function. In today's blog, your Leawood, KS dentist will discuss the importance behind having a fully-functional smile and what steps you can take to achieve this goal.
More Than Just an Inconvenience
At one point or another, everyone experiences some form of ailment. This can be something as common as a headache, or even something like a pain or ache in a tooth. In a number of cases, the pain may cease with time. When it comes to your oral health, however, this is never the case. In fact, pain or sensitivity can be signs that there is a bigger issue at hand, and it is imperative to visit your dentist at the onset of any oral pain.
The degree of damage incurred depends largely on your situation, however, if you are experiencing severe aching, sharp pain, sensitivity, or even inflamed or bleeding gums, you are likely dealing with a serious infection. Indeed, these types of concerns not only threaten the integrity of your natural structure, but impact your functional abilities as well. This can include biting, chewing, eating, and even enunciating. If you are currently experiencing any of these symptoms, please do not hesitate to contact our team immediately, as you may be experiencing a dental emergency.
Potential Threats to Your Health
Whether you are aware of it or not, oral bacteria are present in every grin and are often at the root of many dental concerns. In fact, these bacteria can cause decay that break down your natural teeth and threaten your overall health. In the majority of scenarios, your dentist will do everything we can in order to preserve your natural structures. Unfortunately, infection can progress past the point that a structure is beyond saving, in which case we may need to consider extraction. For more information about this process or to learn what your options may be, contact our team today.
Ways Our Team Can Help
Our team can provide a number of restorative dental procedures to help salvage a tooth, depending on the progression of damage endured. Even if extraction is your only option, replacing the structure with a high-quality custom implant and restoration can serve a vital role in reestablishing proper function by allowing your new crown to absorb the pressure of your bite.
Schedule Your Visit
For more information about the importance of your oral function and ways our team can help, contact Dreem Dentistry in Leawood, KS by calling 913-681-5500 to schedule your appointment with our office today.