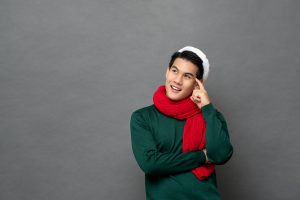 As time passes, many people start to worry that their smile is becoming dim, dull, and generally discolored. Enamel stains can gradually build up over time even when you have good habits in place to keep your teeth cavity-free. Does this mean you are stuck with a smile that looks older and less attractive? Store bought whitening treatments can help you improve the way you look, but they can fail to produce the improvements you really want to see in the mirror. Fortunately, your Leawood, KS dentist can help! For those affected by teeth stains, we offer both in-office and take-home whitening treatments. We can also evaluate your teeth to see if you need help with intrinsic discoloration. Patients affected by this problem can benefit more from another cosmetic dental procedure.
Have You Been Let Down By Over The Counter Whitening Agents?
People who grow concerned about the color of their teeth turn to the whitening products that are available at their nearby grocery store or pharmacy in hopes they can see convenient smile changes. While these products can remove the stains that have recently gathered on the surfaces of your teeth, they may provide partial improvements without delivering the results you really want. In order to make your teeth many shades brighter, talk to your dentist about a professional whitening procedure.
Choosing An Approach To Professional Teeth Whitening That Suits You
We offer two different treatment approaches for patients who want to deal with teeth stains. One is to provide a take-home whitening kit customized for each individual. These treatments come with personalized whitening trays as well as potent bleaching agents that break apart harder to reach stains. Your other option is to schedule a procedure in our office. We are able to complete your whitening procedure in just one appointment thanks to a special curing light used to activate the effects of the whitening gels applied to your teeth.
Discussing Other Cosmetic Treatment Options
Is everyone with dental discoloration a good candidate for whitening treatment? Sometimes, patients who want to deal with discoloration need a means of addressing intrinsic discoloration, which means they need to hide problems within the tooth structure that affects their smile color. To address these problems, we can recommend the placement of porcelain veneers, or we can discuss a tooth bonding and contouring treatment.
Talk To Your Leawood, KS Dentist About Teeth Whitening
People who worry about the color of their smile, or have any other issues with the appearance of their teeth, can count on support at Dreem Dentistry! We offer teeth whitening treatment as part of our cosmetic services – a professional treatment can help you deal with stains that have proven difficult to remove with store bought treatments. To find out more, please call our dental office in Leawood, KS at 913-681-5500.