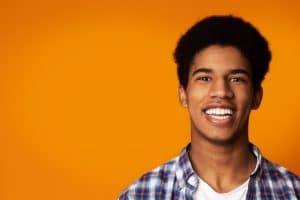 From a young age we are told the importance of maintaining a healthy and happy smile. We are told to brush and floss regularly, and that if we keep up with that, we would be able to have a lifelong dazzling smile. The fact of the matter is, however, that flossing and brushing are only half of the battle, and that attending routine checkup examinations and cleanings are a necessary portion of the standard dental regime. Fortunately, the team at Dreem Dentistry in Leawood, KS want to help you stay on track for a life-long grin and understand the benefits of attending regular visits.
Prevents the Spread of Disease
During your general examination, your provider will check for any signs of harm or potential harm to your teeth and surrounding structures. This will include examining for signs of concern and identifying abnormalities that may be indicative of oral cancer, which can be difficult to detect during a normal examination or self-assessment at home. We also identify and remove plaque caused by harmful bacteria and tartar, which is the result of calcified plaque. Contact our team today to learn more about what is covered during your routine checkup.
A Thorough Clean
In addition to identifying any strange or harmful abnormalities, we provide a thorough cleaning to minimize the effects of spreading oral bacteria. When harmful bacteria affect your smile, it sticks to the teeth near the gumlines and continues to grow and develop into plaque. If permitted to continue, this plaque then calcifies and forms tartar, which can be increasingly more difficult to remove. By attending a routine exam and cleaning, we are able to remove plaque deposits regularly and prevent the spread of bacteria that cause oral diseases such as periodontitis. Keep in mind that skipping a visit could make a difference in how effective the process is, requiring a deep clean through scaling and root planing to ensure your teeth are protected.
It Keeps Your Smile at its Best
Having a trained professional to identify points of concern or potential harm in your smile is necessary to ensuring your grin is kept at its tip-top best, as a provider has the experience and tools necessary to identify concerns that cannot be spotted at home. Additionally, having your dentist remove plaque deposits and other problems increases your smile's lifespan drastically. Contact us today to learn how we can help you.
Schedule Your Routine Checkup Today
At Dreem Dentistry, we prioritize you and your family's smiles from the moment you walk through our doors. We recommend attending a routine checkup and cleaning at least once every six months, and welcome you to contact Dreem Dentistry in Leawood, KS by calling 913-681-5500 to schedule yours today.